Sail Canada is proud to recognize our sponsors and partners. Our supporters share our vision of Canada as a leading international sailing nation, proud of our world class athletes, lifelong participants and inclusive culture. Their support helps to bring excellence to the next generation of sailors. Direct support for the Canadian Sailing Team creates role models and medal winners that make Canada proud.
SPONSORS & PROMOTIONAL PARTNERS
For information on partnership opportunities, please contact us:
marketing@sailing.ca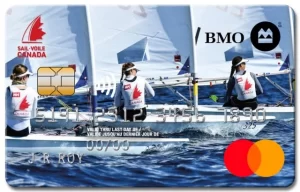 Get CashBack or AirMiles while supporting Sailing with Sail Canada's Mastercard!