$90 FOR 90 YEARS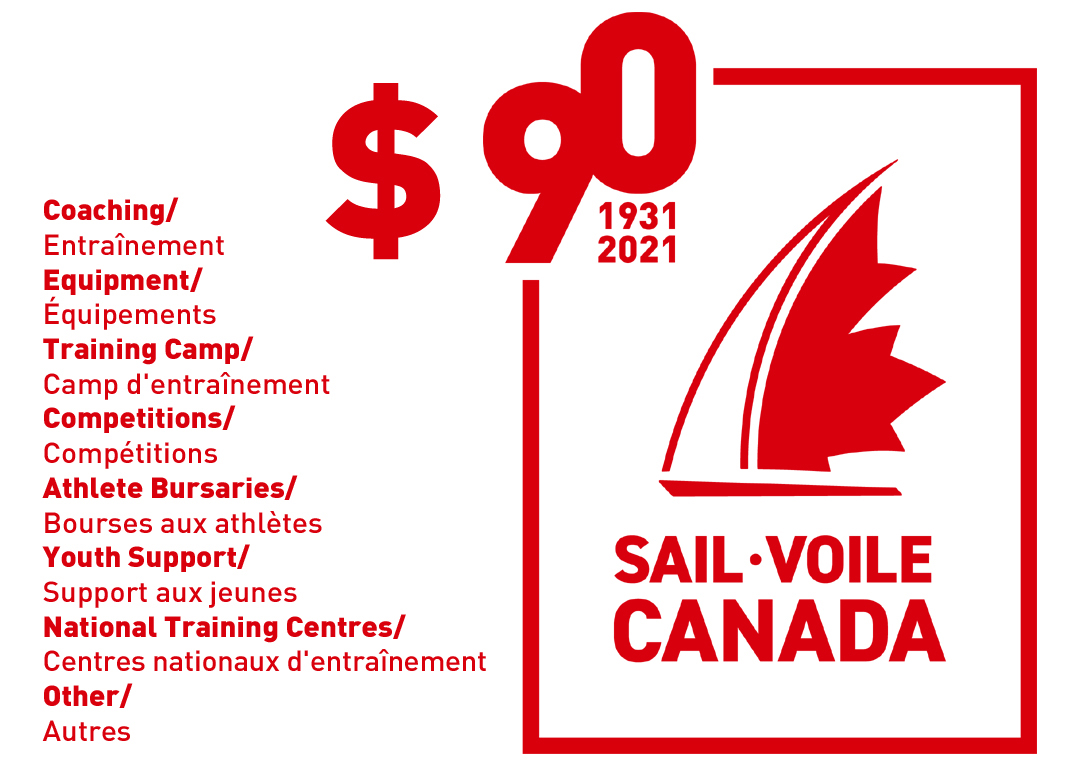 We are celebrating 90 years of Canadian Sailing!
Since 1931, Sail Canada has changed its name, witnessed and awarded Olympic & Paralympic heroes and those on local ponds, in all facets of Sailing, and – with all our partners – brought world renowned sailing programming to Canadians.
Join us with a $90 donation to support current and upcoming Canadian sailors in their personal and athletic development! It is simple and you will receive a donation tax receipt (for donations over $25).
What your gift can support:
• Coaching
• Sailor Training
• Athletes directly through bursaries
• Young sailors or current National Team members through our National Training Centres
• More…
….you decide how you want to help!
Simply fill out this form online and select where you would like to see your donation support :$90 for 90 Years Donation
Celebrate $90 years! Support Canadian sailing today!
#SailforAll #SailforLife #SailtoWin