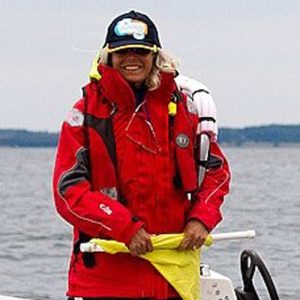 Kingston, September 25, 2023 – It is with great sadness that Sail Canada shares with the Canadian sailing community the passing of Canadian National Race Officer and Regional Judge Shelley Blythe Vaughan.
She passed away September 17, 2023, in Granville Ferry, N.S., peacefully in hospital. She was 73 years of age.
Borned in 1950 in London, ON, Shelley Blythe Vaughan lived in Hamilton, ON, and was a member of the Royal Hamilton Yacht Club for many years where she was in charge of their Race Committee, learning from Bill Cheek.
Shelley Blythe Vaughan judged both in Canada and the USA. She was the CO-PRO for the Star North Americans held at the Davis Island Yacht Club in Tampa, was a race officer and judge for many years at CORK in Kingston, and judged many years at Charleston Race Week, Melges 32 World Championships in Miami, and Laser Midwinters East in Clearwater, Fla.
After moving to Nova Scotia, she became involved in many environmental concerns.
A memorial service will be held at a later date.
Sail Canada would like to offer its sincere condolences to the Blythe Vaughan family, to the members of her previous club, the Royal Hamilton Yacht Club, as well as all officials colleagues.