Kingston, May 25, 2021 – It is with great sadness that Sail Canada shares with the Canadian sailing community the passing of Paul D. Phelan on May 20. He was 70 years of age.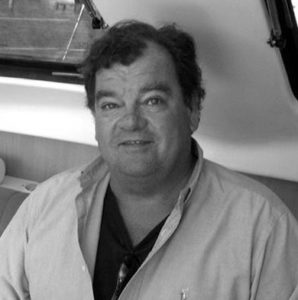 Former member of the Canadian Sailing Team in the Finn class, notably at the 1971 Pan American Games in Cali, Paul D. Phelan was also a great philanthropist and supporter of sailing in Canada.
Phelan created Wind Athletes Canada through the support of the P.J. Phelan Sailing Foundation, in which he mentored many sailors and provided coaching, equipment as well as financial support to countless up-and-coming and Olympic Canadian sailing athletes.
‰ÛÏSail Canada is not only losing a great ally and fan of our sport, but also a great supporter of our high performance programs and our athletes. On behalf of all of our members, we would like to offer our sincere condolences to the family of Paul D. Phelan,‰Û said Sail Canada Chief Executive Officer, Don Adams.
In 2011, Paul D. Phelan received the Sail Canada Rolex Sailor of the Year Award for his continuous and unwavering support of Canadian high performance sailing and the National Sailing Team through the P.J. Phelan Sailing Foundation.
Paul D. Phelan also helped in the promotion of the sport of sailing in the country, for instance by supporting the production of high performance sailing documentaries featuring Canadian sailors that were broadcast on Canada‰Ûªs national television network.
In 2011, Phelan launched ‰ÛÏO CANADA‰Û, a unique platform for the Canadian offshore racing helping to demonstrate that Canadian sailors can hold their own in the international offshore arena. ‰ÛÏO CANADA‰Û sailors included Canadian Olympic athletes and national team members competing in major offshore competitions and capturing top 3 finishes in multiple races.
Due to Covid-19 restrictions, the funeral service will be private. In lieu of flowers, donations may be made to Wind Athletes Canada: windathletes.ca/donate.
For further information about Paul‰Ûªs life, please see https://www.legacy.com/obituaries/theglobeandmail/obituary.aspx?n=paul-d-phelan&pid=198750875.
About Sail Canada
Established in 1931, Sail Canada is the national governing body for the sport of sailing in the country. Sail Canada is a leading international sailing nation, proud of its world class athletes, lifelong participants and inclusive culture. The organization and its members are committed to excellence by developing and training its leaders, athletes, sailors, instructors, coaches and officials. With the valued support from our partners, the Provincial Sailing Associations and our member clubs, schools, organizations and stakeholders, sailing is promoted in all its forms. By setting standards and delivering programs from home pond to podium for Canadians of all ages and abilities, from dinghies to keelboats, cruising to navigation, windsurfing to powerboating and accessible sailing, Sail Canada sets sail for all, sail to win and sail for life.
A sport in the Olympic program since the first Games in 1896, except in 1904, the pursuit of success in these Games is what fuels the focus of Sail Canada as Canadian athletes have so far achieved nine Olympic and five Paralympic medals.