Canada Ocean Racing, a new offshore sailing team, was launched on Tuesday, August 23. "On Deck" conversation with Scott Shawyer, Skipper and President of Canada Ocean Racing.
Can you give us more details about Canada Ocean Racing?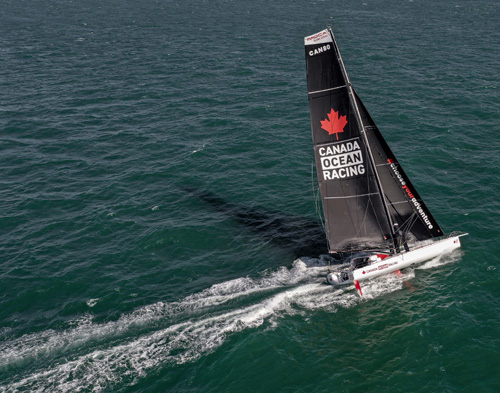 Canada Ocean Racing is a new Canadian Offshore Sailing Team competing in the IMOCA Globe Series, which includes the famous Vend̩e Globe race. We have partnered with renowned offshore sailor Alex Thomson, who has competed in the sport for over 20 years and in five Vend̩e Globes. Alex and his team bring a wealth of experience which will help us build and develop a world-class offshore sailing team in Canada, where we hope not only to compete and develop the sport of offshore sailing in the country, but also to create a successful business.
Our boat is an IMOCA 60 racing yacht, considered among the fastest monohulls in the world. Boats in the IMOCA class are designed for solo offshore racing, allowing the skippers to compete in some of the most remote oceans on the planet.
On this boat, we will compete in a series of races, including the IMOCA Globe series, as well as hold a training program, focusing on the continued development of both the boat and the team‰Ûªs performance as we enter the professional sport of offshore sailing.
What are Canada Ocean Racing‰Ûªs goals?
Canada Ocean Racing has three main objectives:
-To compete and aim to complete the Vend̩e Globe and, in the process, to make history. No Canadian has ever finished the epic solo, non-stop, unassisted, round the world race. I will take on this incredible race in November 2028;
-To lead a world-class offshore sailing venture in Canada;
-To inspire the next generation, while creating a strong foundation for the continued development of the sport across the nation.
What is the competition schedule for the IMOCA Globe Series and the Vend̩e Globe?
The competitions schedule includes a series of offshore solo and double handed races, including the legendary Route du Rhum, the solo race from St. Malo, France, to Guadeloupe, and the Transat Jacques Vabre from France to Brazil. We will train for each of these races, and focus on performance improvements through the series, all with the focus on the Vend̩e Globe start in November 2028.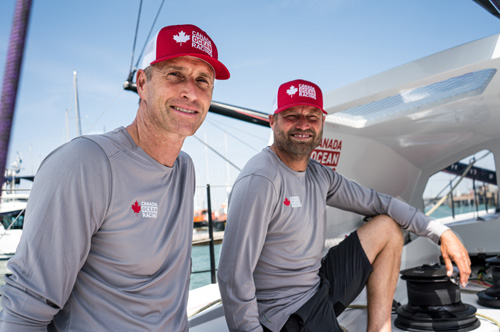 Any members yet?
The Canada Ocean Racing team is led by myself, as well as by my mentor and round the world sailor Alex Thomson. We have a team of 14 professionals from across the sailing industry, including boat crew, logistics, marketing and communications and commercial specialists, including team members who have worked on the Alex Thomson Racing team and delivered their successful global sponsorship program with partners such as HUGO BOSS, Mercedes- Benz and Nokia.
What can/should a Canadian do to join this team?
We have several Canadian team members within our team, including our boat captain, first mate and boat crew. We are always looking for talented Canadian team members, so if you would like to work with us, please contact hello@canadaoceanracing.com.
Do you have any plans to develop the next generation of offshore sailors in the country?
Absolutely! We have some young Canadian sailors within our team already, who will grow and develop with the program. We are passionate about giving Canadians the opportunity to engage with the Canada Ocean Racing team and join us on our journey. We also hope that in creating a successful offshore Canadian sailing team, this will inspire the next generation to participate in the sport as well as take on their own adventures.
Are you working on any other opportunities to develop offshore sailing and racing for Canadians?
Aside from the development and progression of the Canadian sailors that work within our team, we are engaging with yacht clubs in Canada to promote our campaign and engage with existing yacht club members and members of the general public to tell our story and communicate more about the sport. In September and October, we will be visiting Montreal, Toronto, Quebec City and Halifax, where we have various activities planned with yacht clubs in each location, as well as with other organizations outside of the sport of sailing. We aim to connect with as many people as possible, those who are already engaged in sailing, as well as members of the general public, connecting with people and telling our story in the hope we can educate and inspire people about the sport of offshore sailing.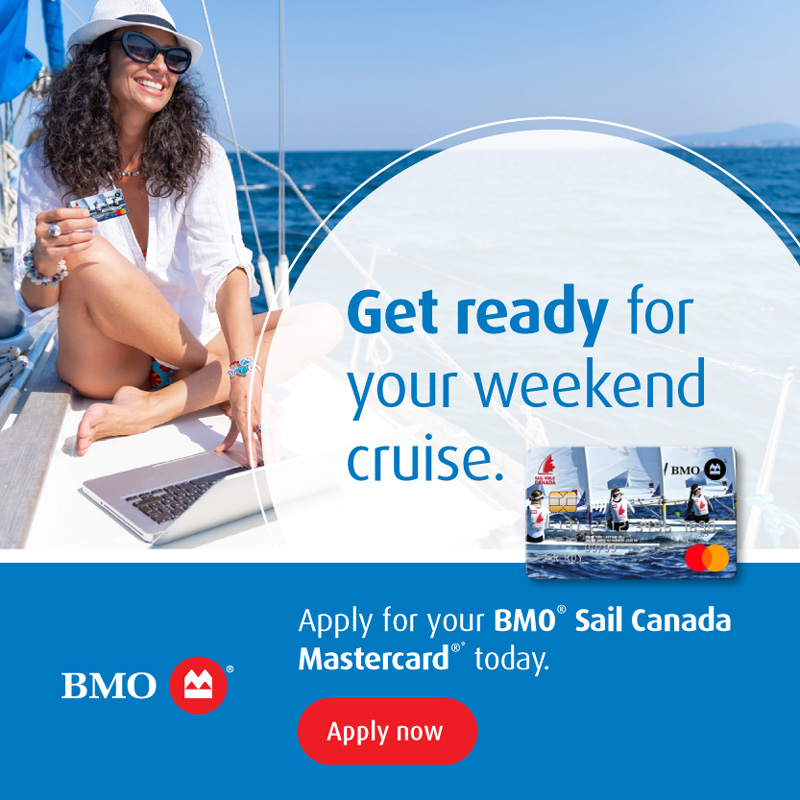 What are your thoughts about offshore racing in Canada?
This is an area that I really want to help develop, I think as a nation we have all the ingredients to be very successful on the offshore scene and that there is an appetite here to push our sailing boundaries a bit further. One of the main goals of our program is to find that next generation of offshore sailors and hopefully one day, one of them will be standing on the VendÌ©e Globe podium for Canada. That‰Ûªs the goal, it‰Ûªs going to take a while, but with the right planning and support, I am certain the adventure and challenge of this sport will only keep growing.
The next edition of the Vend̩e Globe will start on November 10, 2024. How do you prepare for that kind of event and what will be your goal when you take part in it four years later?
I want to do this properly, so over the next six years I have a full training program that covers all the areas you need to take on this monumental race. I will also compete in the IMOCA Globe Series, the circuit of solo and double handed races, and spend as much time as possible training on the water. I will sail solo offshore passages and races, as well as double handed and crewed, surrounding myself with the best people I can find to help me achieve this goal and I suspect, push myself to the limit!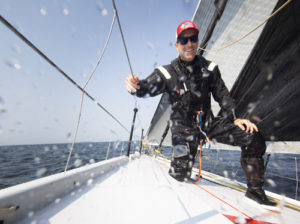 For those who don't know Vend̩e Globe, what is it about?
The VendÌ©e Globe is one of the most challenging sporting competitions left in the world. The race is 42,000 km long, solo, non-stop, unassisted, round the world. The rules are simple, you take everything you need with you, you can‰Ûªt step foot on land and can‰Ûªt take any assistance, and once you leave France you have to get back on your own. The competition is tough, with only 114 sailors to have ever completed the race, and it has yet to be finished by a Canadian.
The VendÌ©e Globe inspires people ‰ÛÒ with the stories of the sailors overcoming so many challenges at sea, in isolated and rough conditions. It communicates messages such as resilience and mental toughness, as well as educating about our oceans and our planet. The race starts every four years, from France, and the route sees the skippers race down the Atlantic, into the ferocious Southern Ocean, sailing around Antarctica, south of Africa, Australia and New Zealand, and Cape Horn in South America, before the sprint back up the Atlantic to France. The competition is tough, with on average only 50% of the fleet crossing the finish line and with eight of the leading boats finishing within 24 hours of each other in the last edition, after 80 days racing solo.
I was particularly inspired by the last edition of the Vend̩e Globe, and I am excited to take it to the starting line in November 2028, but we have a lot of training and racing to do to prepare us! This is an incredible challenge, and my journey leading to it is just beginning!