Paul Clifford won the silver medal in the ILCA 6 Great Grand Master class in November at the 2021 ILCA Masters World Championships in Barcelona, SPA. ‰ÛÏOn Deck‰Û conversation with the sailor from Toronto.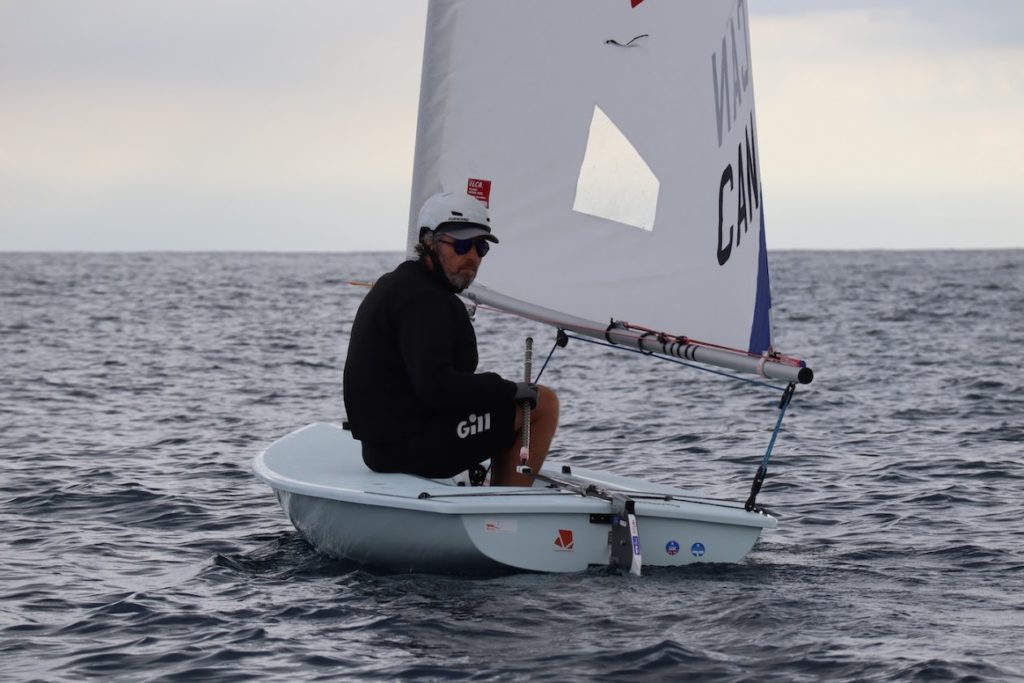 You won the silver medal at the 2021 ILCA Masters World Championships in Spain last November. How does it feel?
I feel great. I was somewhat surprised that I did so well. Surprised because most of the competitors were European and I had competed against only a couple of them before. So I just wasn't sure how I'd compare to them. I expected them to be pretty strong as a group, as there are so many fine sailors, countless European Laser fleets and many competitions in which to hone one‰Ûªs skills. As it turned out, I was pretty consistently near the front of the pack, which I wasn't expecting. However, I did go into the Worlds feeling that I had the potential to podium.
Are you happy with your performance?
Yes, I‰Ûªm very happy. I was consistently coming in second for the first half of the regatta. Then I tried to do some contrary things to Bill Symes who had been winning every race. That didn't work out so well… There was a good reason that he was leading, so splitting from him usually caused me to fall back a bit in those races.
Was it your first time at the Masters Championships?
I sailed in the Kingston and Mexico World Championships, and I didn't do particularly well.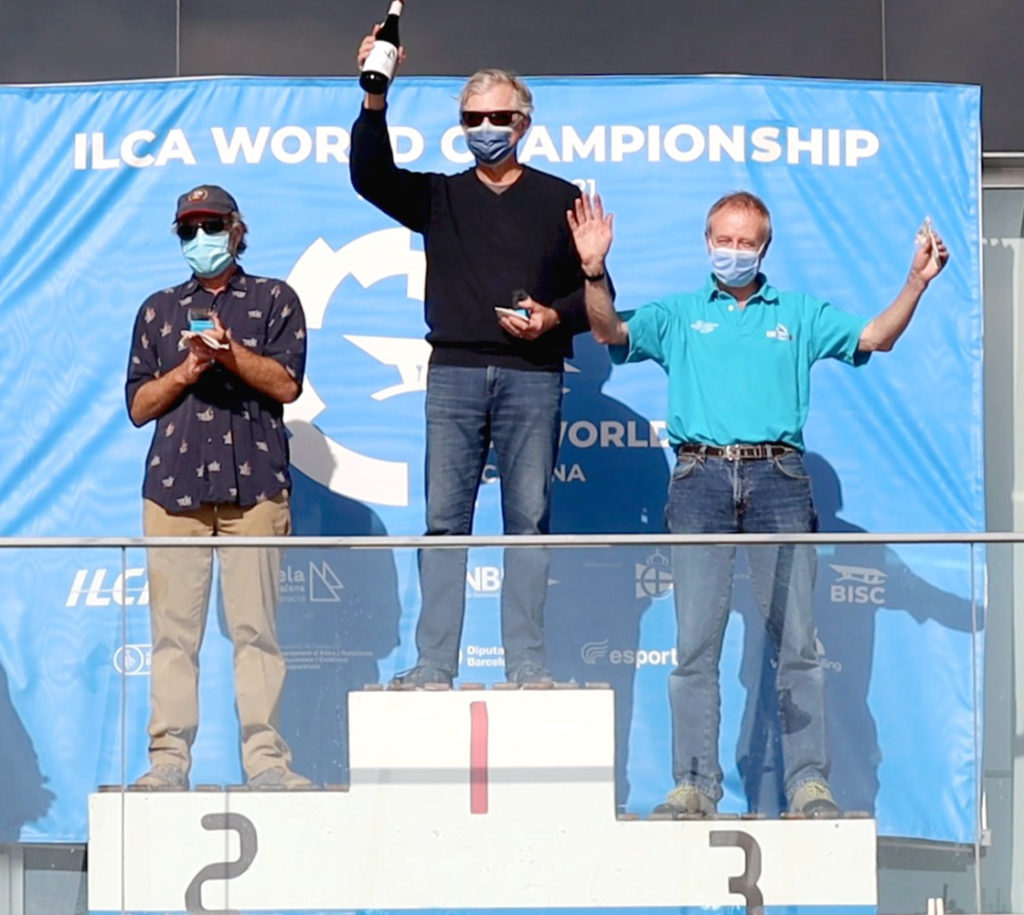 How did you prepare for this competition?
Over the last few years, I've tried to compete in as many North American Masters regattas as possible (Florida Masters, Masters Midwinters, Canadians, US, North Americans, Caribbean Midwinters and East Coast US events). I've been to the Laser Training Centre in Cabarete DR a few times and have found that helpful. I was well prepared for the 2020 Masters Worlds in Australia, but much to everyone's disappointment, they were canceled due to the COVID-19 pandemic. Fortunately though, they were able to stage the Australia-Oceania Championship which was scheduled for right before the Worlds. That was the first time I raced against Bill Symes, who beat me on a tiebreaker to win. The fact that I did that well was a really pleasant surprise.
How many hours a week do you train and how do you manage personal and professional time?
I'm sure there are some Masters sailors who work out religiously and vigorously, but I can't say I'm one of them. My motivation in physical training is to do it hard and often enough so that I'm fit enough to enjoy the racing rather than being preoccupied with the pain. I'm trying to avoid it becoming an ordeal in order to be able to complete a full day of racing. For a great grand master (65 to 74), I think I'm pretty well prepared physically and mentally for the bigger winds. And I enjoy the heavier weather. I try to sail as much as I can, not only in the Laser, but also an Albacore with my wife (there's an excellent fleet in Toronto's Outer Harbour – along with a great Laser Masters fleet at Water Rats).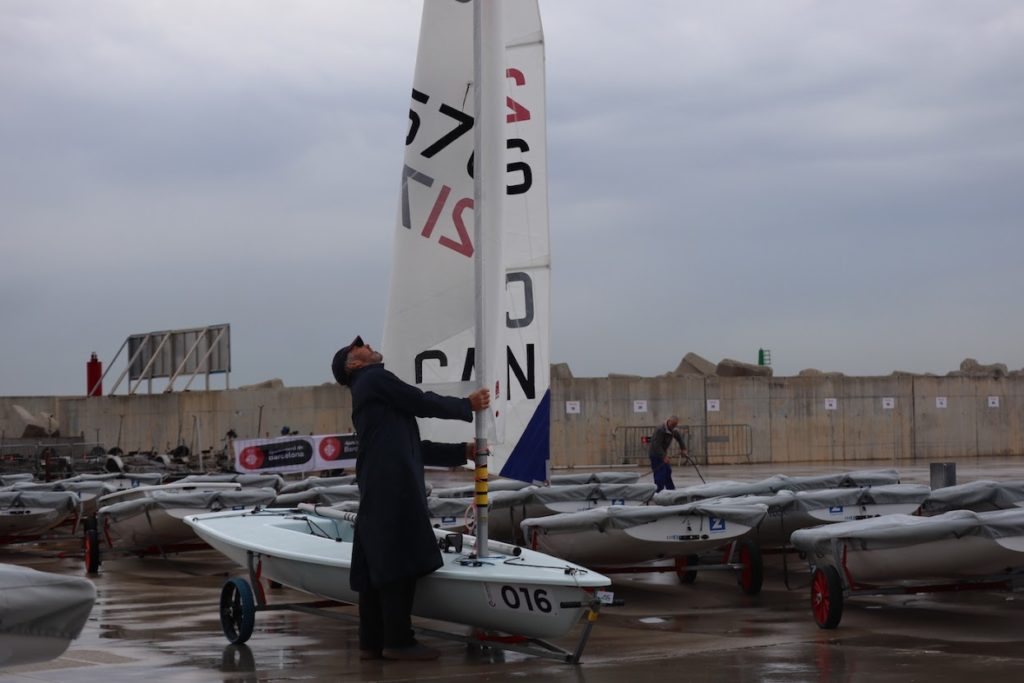 What do you like the most about sailing?
I like everything about sailing: how it engages all one's senses and faculties, that it is both physically challenging and mentally stimulating, that it takes place usually in beautiful settings, while experiencing the power of the wind and the sensation of the boat through the water, the nature of the competition (in that, though one is competing against others, there is a very intense competition within oneself), the variety of weather conditions and the raw force and unpredictability of nature, the close quarter manoeuvering at the start, mark roundings and finish line, and the tactical game. The mental discipline required to overcome the disappointment of making a mistake or having a bad race (to pick oneself up, dust off and get back in the race). Those are a few among many other things.
What does sailing still bring you?
There are two things particularly at this stage of my life. First, I started sailing around ten and raced in junior programs, youth competitions, US intercollegiate racing and I took an unsuccessful shot at the Olympics many years ago. After university, I stopped sailing for 35 years and pretty much lost touch with the sport. Since I‰Ûªve come back into racing, the aspect that has taken the longest to return is the intuition and instinct that I had developed in my early years. I don't ever expect to get it all back, but I can feel that some of the intuition and instinctive reactions that I used to have are returning. Secondly, the sailing keeps challenging me. At this age, I am motivated to just try and keep improving. If I feel that I'm still improving, then this whole thing is working the way it should be.
What's next for you? Are you looking to take part in the next Masters Championships?
The next Masters Worlds are in June at Puerto Vallarta, Mexico, and I'm planning on being there.