The ‰ÛÏCroisi̬re des AlizÌ©s‰Û aims to offer support to young women who suffer from an eating disorder through sailing cruises on the St. Lawrence River. ‰ÛÏOn Deck‰Û interview with the initiative‰Ûªs director and co-founder, Nathaly Isabelle.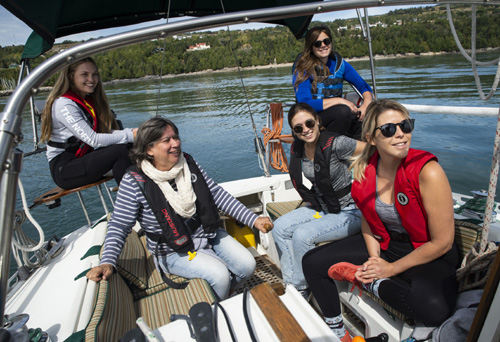 How did the idea of the ‰ÛÏCroisi̬re des AlizÌ©s‰Û come about?
The idea for the cruise came from personal experience and was also inspired by the ‰ÛÏCroisi̬re des Guerri̬res‰Û in France, which was initiated by psychiatrist Xavier Pommereau and the great sailor that was Florence Arthaud.
We have also supported our daughter throughout her disease, which she had for over seven years. Those were seven long years, where several steps had to be taken to get past it: hospitalizations, psychotherapy sessions, writing, sailing‰Û_ And we noticed that the marine environment, sailing and the beauty of the surroundings out on the river allowed for the pain to ease little by little. From low to high tide, from storms to calm waters, little by little, our daughter found her way to recovery.
We are happy and grateful for the outcome, and our family wants to share this valuable experience we had by talking about the benefits of sailing because beyond the pain, there is a world of possibilities.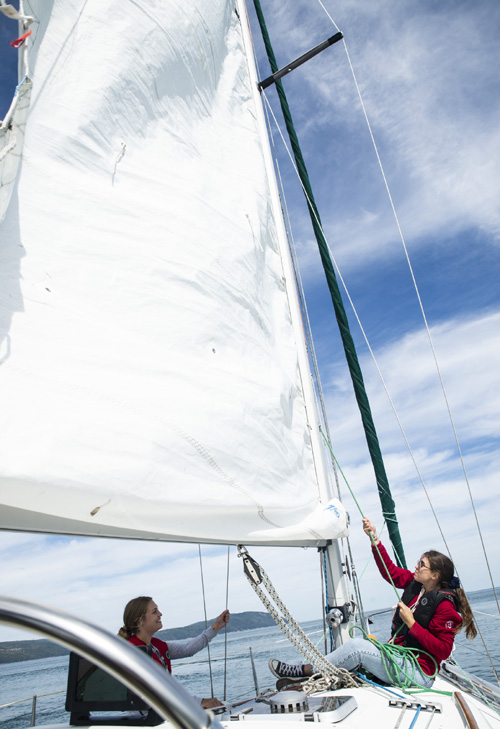 How did the idea come about to integrate sailing into the strategy to help women who have an eating disorder?
The idea came from what our family experienced. Sailing allows someone to be in the ‰ÛÏhere, now‰Û as young women focus on sailing manoeuvres and the site‰Ûªs beauty, which therefore makes it possible to chase away the obsessive ideas associated with an eating disorder.
The first edition was held last year. How did it go right in the midst of the pandemic?
The first edition was a pilot project in partnership with Maison l‰ÛªÌäclaircie, which helps people with an eating disorder in Quebec City; Ex Situ, an organization that specializes in intervention through outdoor activities; Loricorps, an organization that also specializes in eating disorder management; and the Mercator Sailing School. The outcomes were very positive and we then decided to continue this year.
As to the pandemic, we took all the usual precautions needed for sailing cruises during that time and we also benefited from the break over the summer.
How many participants were there?
Since the first edition, we have welcomed 25 young women who have taken advantage of our services over the four excursions we have organized so far.
And how did the 2022 edition go?
Our 2022 edition was a success with the presentation of three excursions at Cap-ÌÊ-l‰ÛªAigle with the help of our partners, as well as a cruise in the CÌ«te-Nord region in partnership with tall ship ÌäcoMaris and with Horizon ‰ÛÒ Services de santÌ© en plein air, which allowed ten young girls to get acquainted with this great area.
What impact did taking part in the ‰ÛÏCroisi̬re des AlizÌ©s‰Û have on these young women later on?
We received many positive testimonials following these sailing cruises. Of course, there were no miracles, but it gave them a feeling of well-being, developed their self-confidence and their ability to work as a team, as well as their ability to let go.
What sort of activities do the young women do aboard the ‰ÛÏCroisi̬re des AlizÌ©s‰Û?
They mainly do sailing manoeuvres with the help of Marie-Paul Simard‰Ûªs expertise ‰ÛÒ she is from the Mercator Sailing School ‰ÛÒ as well as team building activities, in addition to reflecting on the day they had and doing self-awareness activities through sailing.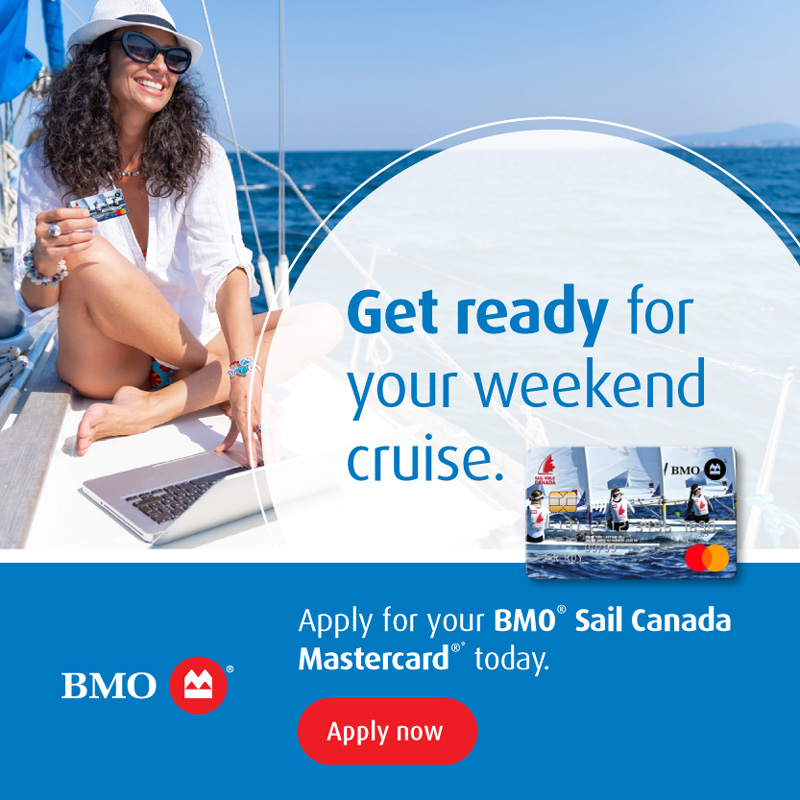 What route does the ‰ÛÏCroisi̬re des AlizÌ©s‰Û use?
The ‰ÛÏCroisi̬re des AlizÌ©s‰Û goes around Cap-ÌÊ-l‰ÛªAigle, which allows us to get acquainted with this great area of the Charlevoix region. The boat comes back to the dock every night in the case of cruises that are held over a weekend.
Are the activities held only in French, or are there also services in English?
The activity is mainly in French as our audience is francophone for now.
What kinds of challenges have women with an eating disorder faced in recent years?
The COVID-19 pandemic had a negative effect on everyone because of the isolation they had to go through, and it was particularly tough on young women who were more vulnerable, while also being very hard on the mental health of all young people in Canada. New data shows an increase of about 50% of hospitalizations linked to eating disorders for women 10 to 17 years of age since March 2020. We have also seen a 115% increase of visits to the emergency room for eating disorders in the young women from the same age group, which means it was 1.6 times higher in 2020 than it was in 2019.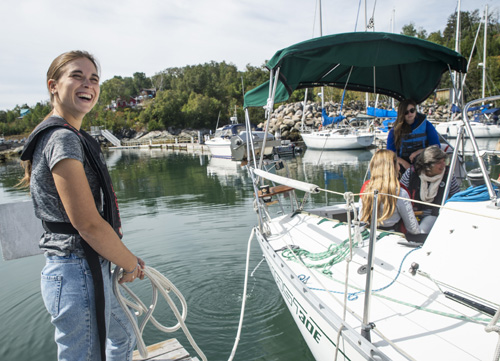 How can people take part in the cruises?
For the cruises at Cap-ÌÊ-l‰ÛªAigle, Maison l‰ÛªÌäclaircie selects the young girls and women who have to go through a cohort. They need to be ready for the cruise and be on the road to recovery.
For cruises on the ÌäcoMaris, we directly select the young women in partnership with Horizon ‰ÛÒ Services de santÌ© en plein air. The young women contact us directly and the organization interviews them and puts them in contact with medical staff, who make sure they are ready to do these cruises.
For more information, go to https://www.croisieredesalizes.com/.