Michael Brodeur was the top Canadian at the 2021 Formula Kite World Championships held in Italy, where he finished in 51st place. "On Deck" conversation with the athlete from Montreal.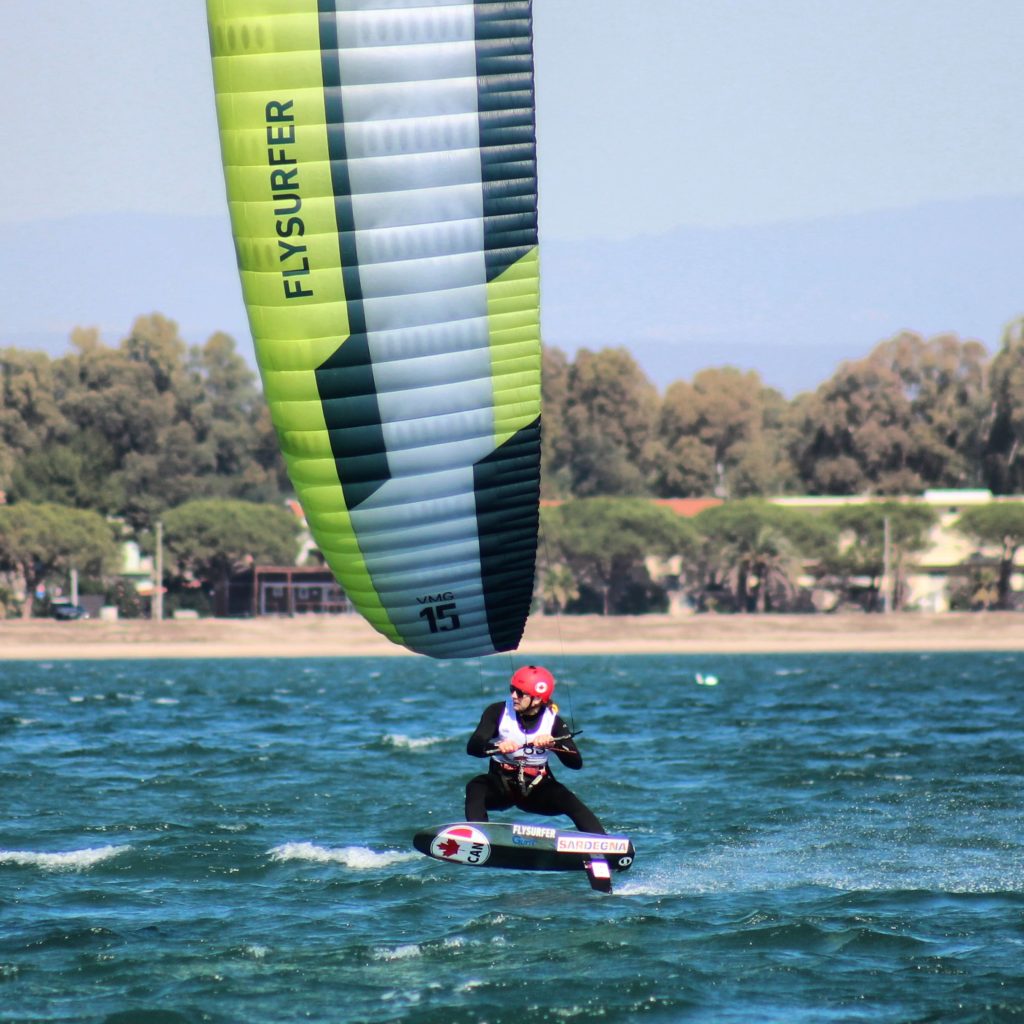 Are you satisfied with your performance at the World Championships?
I can always do better! But I achieved my goal to finish with a mid-fleet result and to be the top Canadian.
What did you learn from these World Championships?
I would say my biggest challenge was managing fleet tactics. It is a completely different game to start a race with 30 riders who are all just as good or better than you. Since kite foils go upwind at around 25 knots, pulling the trigger on the start just a tiny fraction of a second too early or too late can put you over early or behind by a huge distance! If you get that part right, the next big challenge is to find and tack on to a clean lane towards the layline, and find a place to tack onto without tangling with anyone. This is so difficult since most of the fleet arrives at the windward mark a little over a minute after starting and the layline train is very dense!
If I managed to get those two things right, I would usually have a good finish, so the good news is that I felt that my handling and speed are in the ballpark of what is needed to be competitive!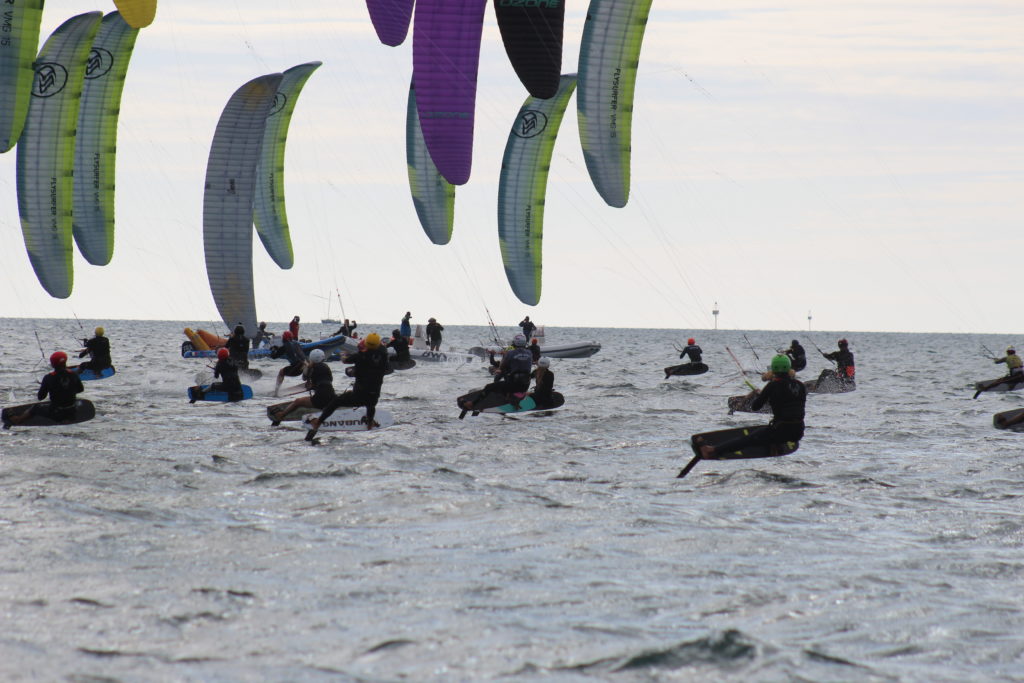 What will you need to work on?
Fleet management is so crucial, especially on the first leg of the race. But also compartmentalizing when and how much I do it. As soon as you start thinking about course strategy or fleet tactics, you are going slower! This might make the difference between getting to the top mark first, or having to negotiate a very busy layline!
Can you talk about the international field that took part in these World Championships?
The fleet is very well developed and the level of competition is as high as any other Olympic class! Many of the top riders have been doing this for almost 10 years now, and there is also a big influx of experienced sailors who have come from other classes now that kite foiling is an Olympic discipline.
How and when did you start sailing?
I am so lucky to have parents who got me sailing from the very beginning. Every summer, my mom and dad would bring me, my two brothers and my sister, up the seaway from Montreal to the Thousand Islands for two weeks on a C&C 29. I got my start Dinghy sailing with the Pointe-Claire Yacht Club's Junior Squadron when I was 9 years old in a CL14, and I started working there as an instructor when I turned 16. I started racing the 49er skiff in 2008, which was really the beginning of my passion for racing and for speed!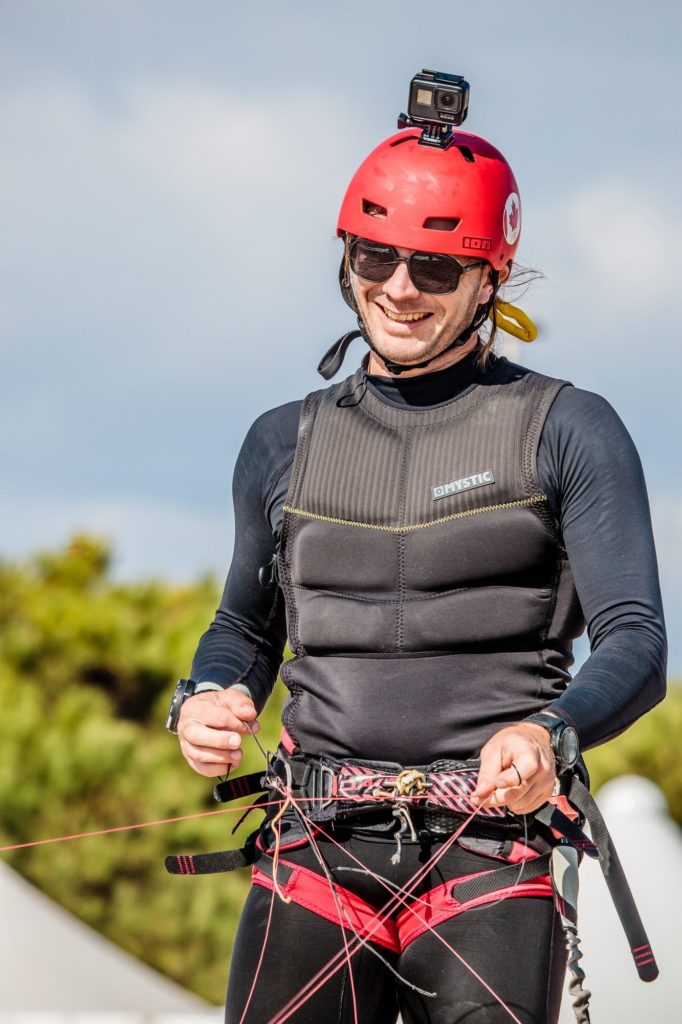 How and when did you start Kite Foiling?
I started kiteboarding in 2013. In those days, I was learning to ride a Formula class 3 fin race board that was briefly slated for the 2016 Olympics. The next year, I got my first hydrofoil and quickly became more interested in kite foil racing over 49er sailing.
For people who have never heard about Kite Foiling, explain why you like it so much?
Kite foil racing is the best way to access ultra high performance sailing. There's no better feeling than going 25 knots upwind and 35 knots down. It is the closest thing to high speed sail GP style fleet racing while also being the most accessible and affordable of all the Olympic classes!
What's next for Michael Brodeur?
I plan to keep racing! This event was our third and final national team qualifier, so I will wait and see if I make the cut. If I do, I will be attending a lot more international events next year! I want to keep going so the next generation of Canadian youth sailors have someone to learn from and to beat! Ultimately, I want a shot at the Olympics, but I want the journey to be about developing the Canadian scene and I will be even happier to see more Canadian sailors pushing for that same Olympic berth!