After 16 years at the head of CORK Kingston, Marianne Davis retired in May. "On Deck" discussion with the organization‰Ûªs past Executive Director.
Congratulations on these 16 years as Executive Director of CORK Kingston. How do you feel about retiring?
It has been a privilege to work with our wonderful CORK teams to develop the organization and host events over the past 16 years. It is now time to pass on the baton and let others continue. I am looking forward to starting a new phase of my life with my family.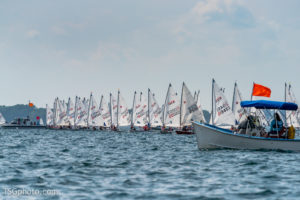 You started at CORK by planning for the 2007 Youth Sailing World Championships in Kingston. What a way to start!
Yes, it was intense: building the team, developing the bid, presenting it to World Sailing (then ISAF), and securing funding and support for such a prestigious event. At the same time, it was an event I was somewhat familiar with from leading the Norwegian and Canadian national authorities, and I was able to seek input from my international network. Having competed at two events myself, it also provided a good background for understanding the significance of this pinnacle event for youth sailors. Working with a great team of volunteers, we were able to host a very successful regatta with more than 50 participating nations.
Tim Irwin and I shared a vision to develop CORK into a strong, vibrant organization, adding major championships to the annual regatta schedule as well as attracting national and international participants. Hosting the 2007 Youth World Championships kick-started that drive in building excitement and support. It also allowed us to secure funding for the first six boats of CORK‰Ûªs regatta management fleet, which now totals 16 boats.
What is your fondest memory from your 16 years with CORK?
Many great memories and many great people.
The 2015 season, hosting three World Championships, one of which was an Olympic qualifier, in addition to all the annual events, stands out as a banner year. Among the participants, several of the athletes that had competed at the 2007 Youth Worlds came back as successful senior athletes, excited to compete in Kingston again. It was very rewarding to hear that our 2007 event had been an inspiration to further their sailing careers.
Is there one specific regatta that stands out?
It is rather the athletes, coaches, volunteers and parents, coming from all over the world, who have made the strongest impression over the years. All from different backgrounds, but connected by their passion for the sport of sailing.
How has regatta hosting changed over the years?
Regatta hosting is constantly evolving, with increased expectations of quality regatta delivery both on and off the water. There is an increased focus on performance, and we have seen the number of coaches working with teams and individual athletes drastically increase. The sport had been gradually utilizing newer technology, and hosting events under restrictions relating to the pandemic resulted in a major shift to more extensive use of technology.
Looking back at the 16 years you have been there, how has CORK evolved?
We have built a solid organization, capable of consistently delivering high quality events. Expectations of professionalism in event delivery have increased, and CORK has developed to meet these new challenges.
Developing systems and providing training opportunities not only for athletes and coaches, but officials and volunteers as well, is now an important part of the organization.
Strengthening working relationships with local, national and international partners has been key to developing CORK into a strong organization.
After 16 years with CORK, what do you think will be the legacy you will be leaving to the organization and to sailing?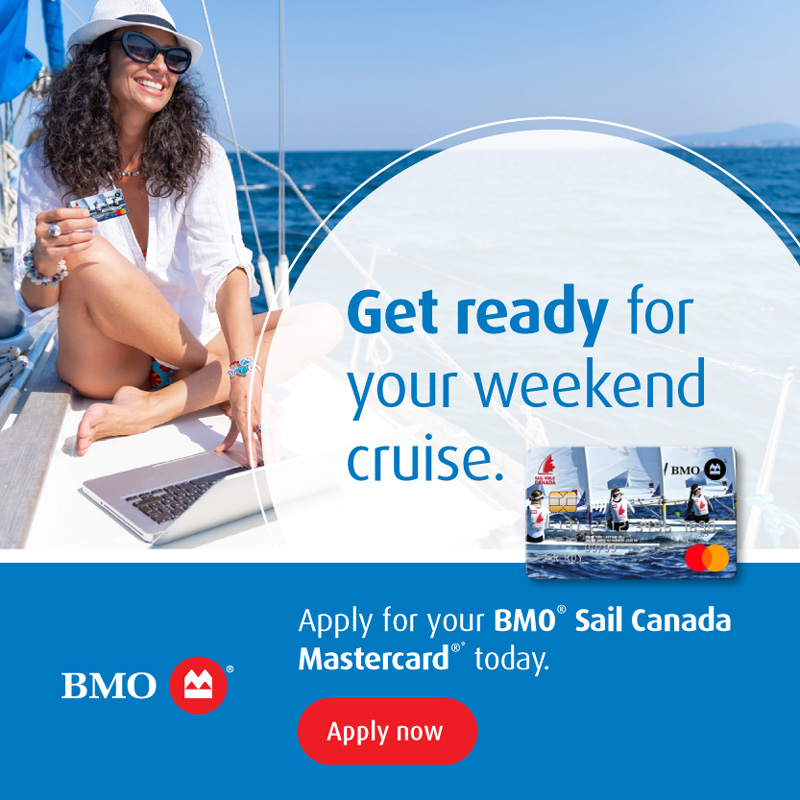 Hosting World and Continental Championships in addition to the annual CORK events has been a goal for the organization. I have been able to work with my international and national networks to seek and develop successful bids. Hosting such events in Canada has allowed many young sailors to gain international experience here in Kingston, before continuing their careers.
Building the organizational structure and securing funding has enabled CORK to invest in boats, equipment and people. Representing the organization locally, nationally and internationally has helped build our reputation and secure partnerships.
CORK is in a strong position to host events, the CORK Volunteers are doing a fantastic job! Having been part of the CORK Team and developing the capacity of the organization has been rewarding and I hope this legacy will help carry CORK forward for many more years.
Hosting significant events every year, CORK and sailing have contributed strongly to sport tourism in Kingston, with a significant economic impact. Working closely with Tourism Kingston, we have developed a strong partnership which includes financial support.
For those who only know you as the Executive Director, please tell us about your background in sailing?
Sailing has always been part of my life, growing up in a sailing family with the sailmaking business my parents started in 1960 in Norway. As an athlete, I represented Norway on the National Team and raced International 14‰Ûªs as well as keelboats in Canada. Professionally, I started out working in the boating industry (sailmaking and boat building), before shifting into sport administration as Executive Director of the Norwegian Sailing Federation. My years there included serving as team leader for the Norwegian Sailing Team for the 1992 and 1996 Olympic Games. In 2000, we moved to Canada, where I joined Sail Canada (then Canadian Yachting Association) as Executive Director, before moving to CORK. Being part of the team representing Canada at World Sailing has allowed me to keep updated on sport development and further develop an international network of contacts. With a husband and two children who are very active in the sport, we have spent a lot of time at regattas and events. I have had the benefit of experiencing the sport as a participant, volunteer, parent and organizer.
Are you planning to sail during your retirement?
Absolutely, lots of great weeknight racing at Kingston Yacht Club and sailing in the 1000 Islands.
What do you like the most about sailing?
Sailing is a sport we can enjoy at all ages, skill levels and abilities, both as a recreational activity and competitively. Different boat types offer unique experiences and racing offers the thrill of competition. The sport requires both technical and practical knowledge, and of course weather, wind and waves continually offer up new challenges. Many boats lend themselves to having families with sailors of all ages sailing together, another great benefit adding to the fun of sailing. I am looking forward to spending summer afternoons sailing with friends and family, including the grandchildren. It has been a privilege to work with everyone in the sailing community through the years and I look forward to seeing many of you on the water in the years to come.