On the eve of the International Day of Persons with Disabilities to be held tomorrow, Friday, "On Deck" conversation with Kryztle Shewchuk, a parasailor from Prince Albert, SK, who has notably taken part in both the summer and winter Canada Games, in sailing and cross-country skiing.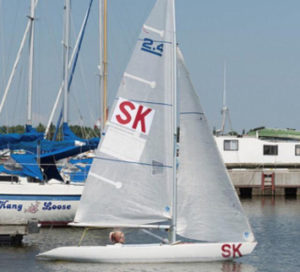 You took 11th place at the Canadian 2.4mR Championships held in September. Were you happy with your performance?
I was sailing against some of the top sailors in Canada, so I was very happy, even with 11th place. I was able to learn a lot from the other sailors and I received good tips to help better my future performances.
Can you explain what is your disability?
I was left paralyzed from a car crash when I was 13 years old, I broke my back and 14 other bones. The driver of the car I was in forgot to signal and the guy coming from behind was talking on his cell phone. He hit us on the right side of the car, spinning us into the oncoming lane, which resulted in us being hit two more times, judging from the way we spun.
You took part in the 2017 Summer Canada Games in sailing in the 2.4mR class, where you finished 7th. What is your fondest memory from that competition?
This was such an amazing event put on in Gimli. My favourite memory was sailing on the big waves and not being able to see any boats until I was on top of the rollers (waves). That day, two other sailors and I were the only three to finish the race, as boats were filling up with water or having difficulties. It was such a rush and full of excitement to go downwind. The Vikings were also really cool.
Are you looking to compete once again at the Canada Games this summer in Ontario?
It is a goal of mine. I am definitely going to train hard and, hopefully, I will make the team to compete at the Canada Games.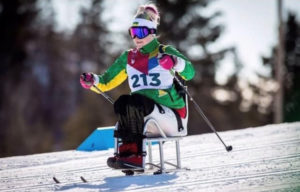 You also represented Saskatchewan at the 2019 Winter Canada Games in cross-country skiing, where you won three bronze medals, in the 2.5km, 5km and in Sprint in the Sit-Ski class. Aside from the medals, what is your most vivid memory from that competition?
The weather was definitely cold those days. So they put three races on back to back, three days in a row. I‰Ûªve skied in Red Deer a few times, so I was familiar with the trails. One thing I‰Ûªm not a huge fan of is going downhill, and we started the races on a downhill so I definitely remember that. It was such a great time being able to compete against the ladies in my category and I love how everyone (athletes, coaches and those watching) support and cheer for everyone.
Are you also hoping to compete at the next Winter Canada Games in 2023 in Prince Edward Island in cross-country skiing?
I am definitely training for it and hopefully I can make the team to compete at that competition as well.
Which one do you prefer: sailing or cross-country skiing?
I‰Ûªm a summer person. I definitely prefer summer and being able to spend it at the lake and on the water. Being in a wheelchair, I do love the freedom skiing gives me as I can go places my chair can‰Ûªt. But definitely sailing is number one.
How important is it to you that you take part in another sport over the winter, while waiting for the sailing season to start?
It‰Ûªs really important for me to stay active all year round, not just for the physical aspect but for the mental aspect of it. I am someone who sometimes can struggle mentally when I am not doing some kind of physical activity, so I am very grateful that my ski coach introduced me to sailing. That way, I have the amazing opportunity to do two amazing sports all year round.
How does cross-country skiing help you for your sailing season?
It helps me stay fit, that‰Ûªs for sure. It helps me work on balance, flexibility and building strength, which is very important when I‰Ûªm inside the boat. It also helps me work on staying focused and staying mentally fit throughout winter so I‰Ûªm ready to tackle the sailing season. It also keeps me in a good routine.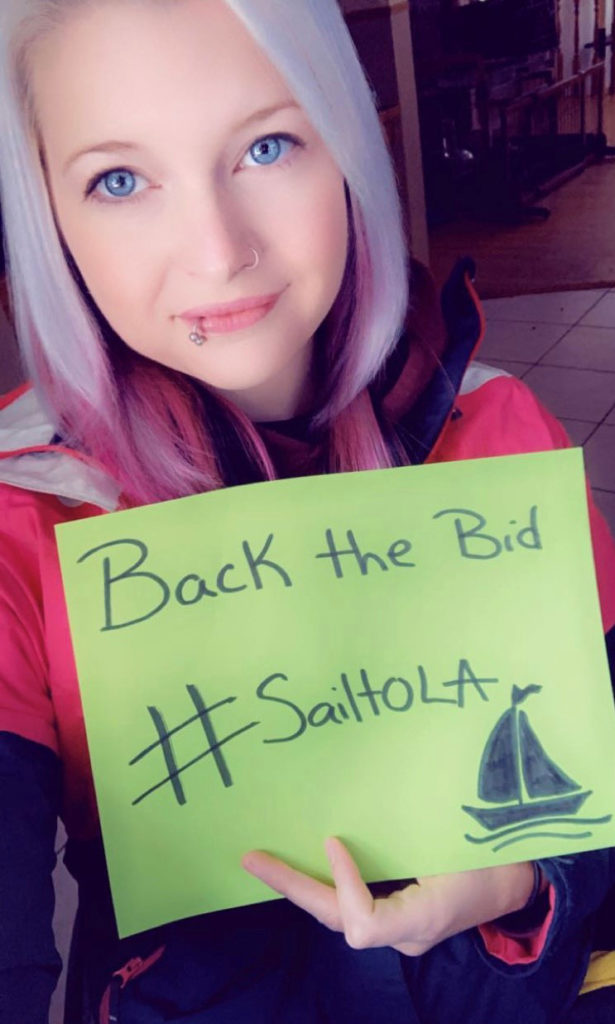 How does sailing help you for your cross-country skiing season?
I find that with sailing, there is a lot of core and muscle strength needed, depending on the wind, as well as some much-needed balance, which flows through with skiing as core strength is very important, especially going uphill. With sailing, I need to be there mentally, for example to figure out the wind direction, and staying alert at all times which helps with staying focused.
Inclusion, diversity and equity are part of Sail Canada‰Ûªs new Strategic Plan. Did you have to go through some challenges while sailing?
I have been sailing for a little over seven years and find that here, in Saskatchewan, we have such an amazing support team that has been working hard to include the 2.4mR sailboats that compete in the province and to get our boats out of the province to compete. A lot of our lakes don‰Ûªt have proper docking systems for our boats so Joe, one of the coaches, created a machine that takes us and our boats into the water when we sail in Redberry Lake. When travelling for sailing, accessibility can make inclusion a bit harder depending on the disability. When we do run into problems, whether it be getting on the water, making boats accessible or having a disability, I am very grateful to be a part of Saskatchewan‰Ûªs sailing community and team. With their support, it helps a lot to not feel left out, to not be left struggling or left feeling like it‰Ûªs not possible.
World Sailing launched a campaign for the reinstatement of the sport of sailing at the 2028 Paralympic Games in Los Angeles. How important is this initiative for Canadian parasailors?
I think it‰Ûªs really important that they bring that back and allow parasailors to compete at the Paralympic Games once again. The best part about sailing is that your ability is more important than your disability, and so it doesn‰Ûªt exclude anyone. It shows others what individuals with different levels of ability can do, it puts emphasis on motivation and confidence, it provides empowerment and much more. It‰Ûªs one of the sports, in my opinion, they never should have excluded from the Games.
Are you hoping to take part in the Paralympic Games, in cross-country skiing or sailing (if reinstated)?
So far, I am just focusing on training for the Canada Games, both summer and winter. I had not given much thought as to whether or not I‰Ûªd want to take it to a higher level.
What's coming up next for you?
For this winter season, I have a training camp coming up in Lake Louise and some Sask Cup races. And I am preparing myself for the upcoming season.