Over the past summer, John Millen saw his daughter Mariah represent Canada at her first Olympic Games, in addition to competing alongside her at the Canada‰Ûªs Cup and the 2021 Rolex New York Yacht Club Invitational when she came back home. ‰ÛÏOn Deck‰Û conversation with the sailor from Toronto.
How proud are you of Mariah?åÊ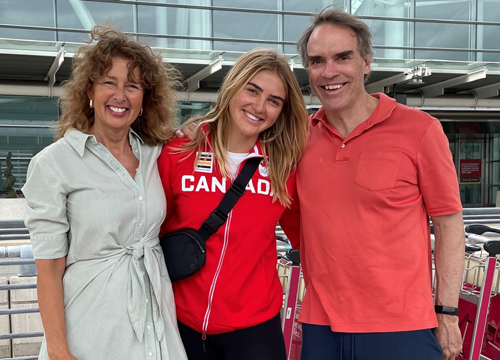 I was very happy to see Mariah and Ali achieve their goal of representing Canada at the Olympics. Watching her take on the roles and responsibilities and such a level of commitment to her sailing made me proud, but also very grateful that it all turned out so well. Her brother has also been very successful in sailing and throughout his career, so it was heartening to see her succeed, especially given the circumstances that led to Ali and Mariah teaming up to face all the challenges and ups and downs of their campaign.
Unfortunately, due to the pandemic, you were not able to see her compete in person in Tokyo. How did you follow her performances from Canada?
Judging from my previous experience at the Olympics, I was worried that my presence during the Games would be a distraction to Mariah, so I wasn't overly disappointed to not be in Japan during the Games. Also, given the high quality of the coverage of sailing, I was happy to get a better view of the races from the televised feed or online. I stayed up late and watched the sailing through the CBC and the Australian feed as well as the graphical tracker.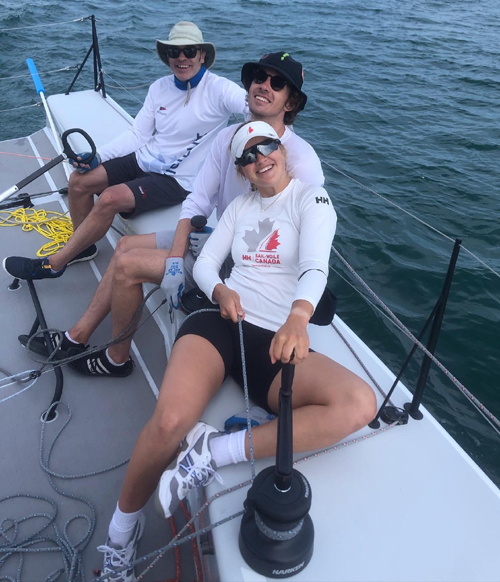 Did Mariah ask you for some tips before going to her first Olympics?
I had the opportunity to ride and run with Mariah when she trained prior to the Olympics, which was the perfect time to talk. As her father, it was hard not to tell her about my experiences and give her my opinion of what to expect, what to look out for, and help her feel more mentally prepared and comfortable.
To what extent is Mariah similar to you?
I would say that we are both fairly athletic and competitive. We both are willing to work hard to be better sailors. Also, we tend to find the balance between intensity and being easy going on a sailboat, and we can roll with adversity and pressure which makes us a good fit for teaming up with intense and competitive teammates.
In what ways is Mariah different from you?
It would probably be easier for her brother or mom to answer this one, but I would say it‰Ûªs the typical father-daughter differences and the differences relating to age.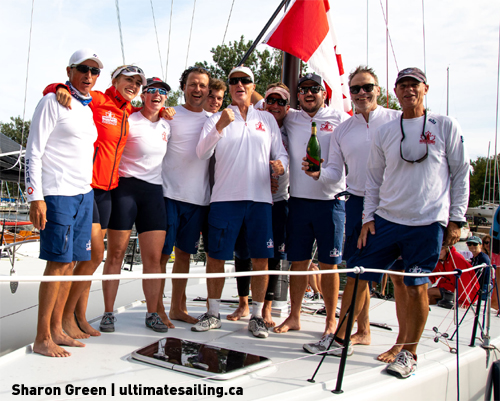 How did the opportunity to compete with your daughter at the Canada‰Ûªs Cup and 2021 Rolex New York Yacht Club Invitational Cup come up?
I had been on the team that represented the RCYC in all of the previous NYYC regattas and on previous Canada's Cup winning teams. Both races were sailed in identical IC37 sailboats whose class rules require two people of the opposite gender on board. Mariah's high-level sailing ability made her a natural choice to be on the crew.
What was it like to compete as a father and a daughter together?
Very fun and satisfying in so many ways. The Canada's Cup has an incredible 100+ year history and it feels very special to be part of a team that wins it. The NYYC puts on such a fantastic event and the regatta feels very much like a yacht club World Championships with very strong teams from all over the world. In both cases, the opportunity to compete with my daughter made it even better. I couldn't help but laugh while racing when we would both make the same comment about the wind at the same time from either end of the boat.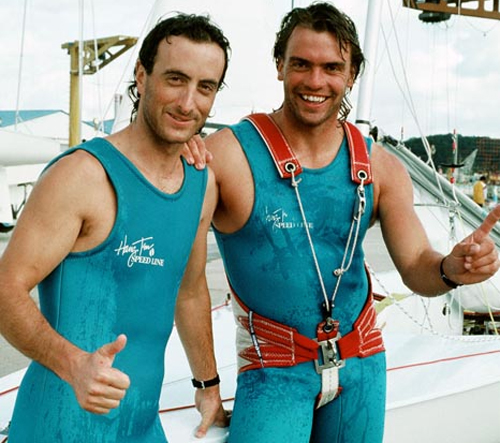 How often do you go sailing with Mariah?
I am very fortunate to sail often with Mariah and her brother Liam on boats like the IC37 and J105 to iceboats and now wing foiling ‰ÛÒ although I don't quite get the foiling thing yet. It's always fun and I'm grateful that they have developed the same love of the sport that I have, which allows me to spend more time with them. It's also very satisfying for me to see them both develop their skills and become such good sailors.
What do you do now for a living?
I work for the Ontario Ministry of Economic Development, Job Creation and Trade. Specifically, I work with manufacturers to support new manufacturing investment in the province.
Do you often go sailing?
I'm very fortunate to sail with great people on fun boats, so as often as I can! 🙂