John Kerr was inducted into the Canadian Sailing Hall of Fame on Sunday, October 3, after he won a bronze medal at the 1984 Olympic Games in Los Angeles in the Soling (Three-Person Keelboat) Class with Hans Fogh and Steve Calder. ‰ÛÏOn Deck‰Û conversation with the sailor from Ontario.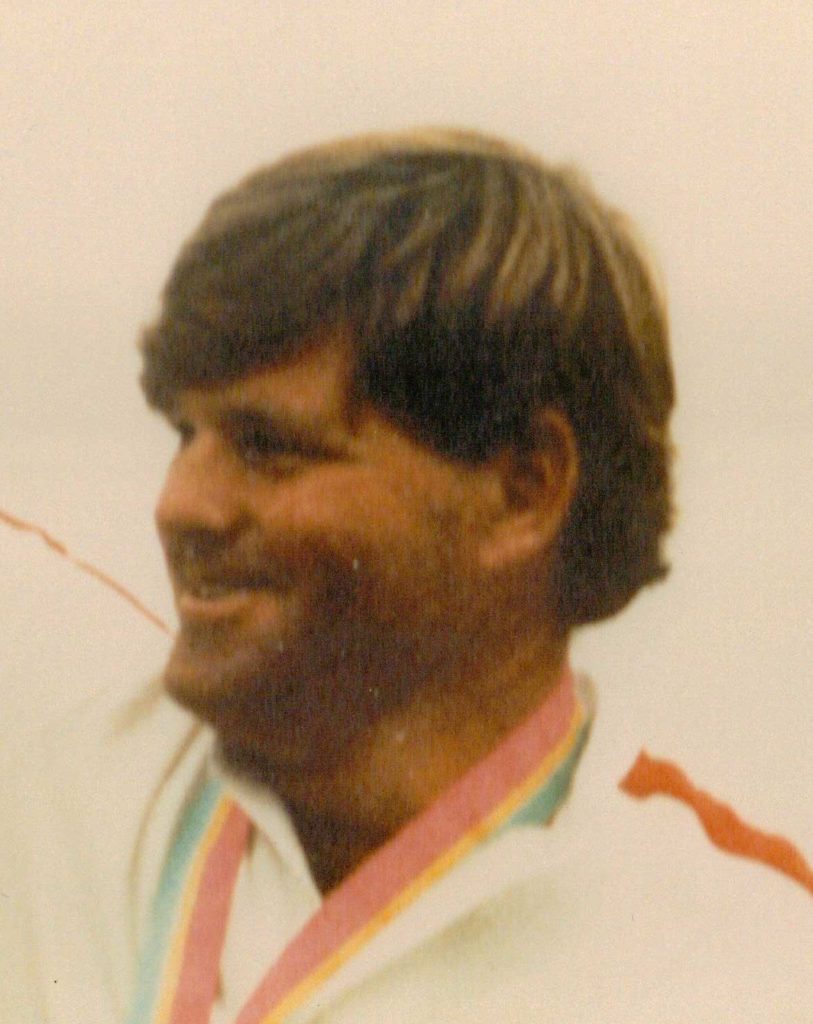 Congratulations for your induction this year into the Canadian Sailing Hall of Fame. How does it feel?
Being in the Hall of Fame is wonderful, especially with all of those who are in it. Dave Miller, John Ekels and Paul C̫t̩ set the bar for us, while Andreas, Hans, Glen Dexter and Sandy MacMillan were great competitors and in the game all the time. To end up being inducted with Steve and Hans means so much!
You won the bronze medal in the Soling Class at the 1984 Olympic Games. How did you feel when you realized you had made it onto the podium?
Really, it was a bit surreal, but that being said, I reflected a bunch on the journey and the support we got over those years from friends and family. I was standing there with two of my best friends and honestly, it really came home when I felt that ribbon on my neck and I glanced over towards Hans and Steve Calder and saw them smiling. That was the confirmation to me, and I guess to them, that getting better every day is the winning formula, and we had it.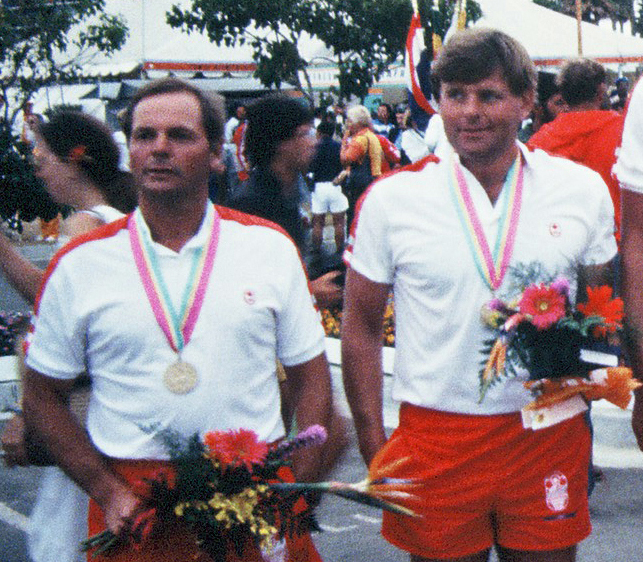 You won the medal with Hans Fogh and Steve Calder. What do you remember most about them?
It‰Ûªs no secret that Hans and I were very close. You don‰Ûªt sail together as long as we did without that caring and trust. I miss him a lot. Asking me what I remember of Hans and our racing together those years would fill days. Hans was a competitor, an artist and a comedian. He was methodical and disciplined and in all we did together, we never left a stone unturned. Hans believed in a team-first mentality, and he was so giving to me and to the sport. He turned a young aspiring sailor into an Olympian.
Steve Calder had a great resume and talent and Hans saw that early, so he convinced Steve to join us. Right from the moment he joined the boat, Steve made a difference in our crew work, in our communication, and Hans knew he could count on us in pretty much any situation. Steve spoke the sailmaker's language too, which was huge for Hans and also with Calder. We gained two world-class sailmakers, an advantage for sure. Calder could laugh too, and so we had some fun on the boat, which was great for all of us.
Except for the medal, what is your greatest memory from the 1984 Olympic Games?
Every Olympic Games has its stories and its ups and downs. There are a bunch. One funny story is we hadn‰Ûªt done well in the first several races and the pressure was on a bit. So, we rented a VCR and watched a war movie at the place we were staying. The movie was the ‰ÛÏThe Great Escape‰Û and we realized that was a real-life pressure situation. The next day, we won the fourth race to kick off our comeback!
What was your biggest challenge leading up to the 1984 Olympic Games?
Time away was always a challenge and, perhaps as well, the reality back then was that all of us were working. We had full-time jobs, but we made a point of working out and sailing every day. By 4 pm most days, we were on the water until it was dark. That was tough for all of our families and friends, but that work had to be done. Money didn‰Ûªt seem to be the issue back then. Our attitude was that effort won and that money wasn‰Ûªt everything, it just helped. To keep driving forward was, on reflection, a real mental challenge that only today I really understand: the belief in yourself and keeping it there in the right place, as well as the continued will to do all you could as a team and a team member.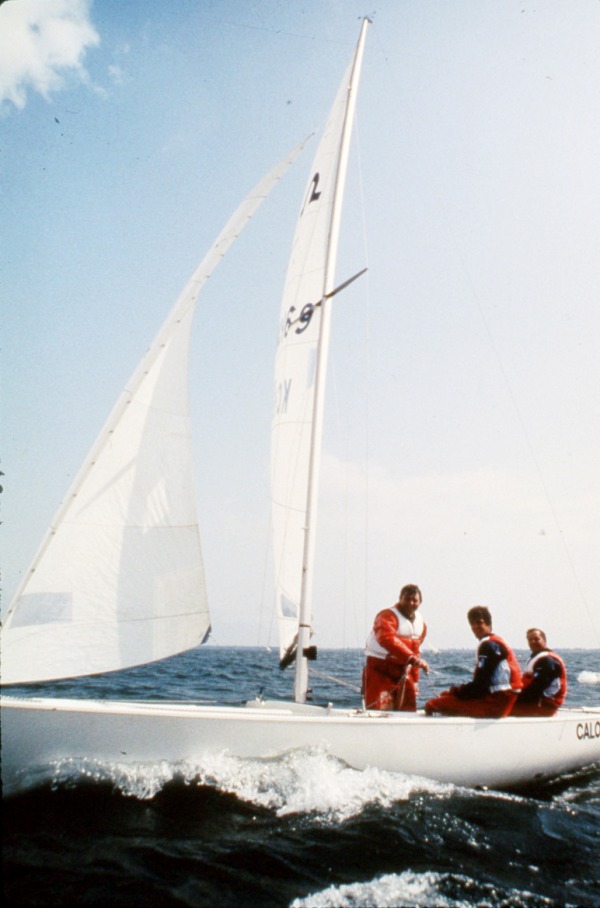 I remember my biggest lesson, courtesy of Dennis Toews, who sailed with Hans and I when we won Kiel Week and the Europeans back-to-back in the more than 100 boat fleets was: when things went bad, I got off track a bit and lost focus. He kept me in line often in the early years ‰ÛÒ ‰ÛÏrecover, regroup and refocus‰Û ‰ÛÒ and forced me to take that negative energy and redirect it to moving forward.
Following your career as an international athlete, what did you do?
I got married, had two great kids and, when I could, I gave back to the sport.
After my family, I had two loves in sailing and my career. I had chosen publishing, which is great because to be really successful in it, one needs to be active in the market, you serve first and then be a publisher. My competitive sailing regime gave me a new way to approach the business and today still, we run in it four-year cycles, and test and push in every direction. We were the first special-interest publisher with websites and digital versions in Canada and have led the way with the conversion from ink on paper to digital.
What do you do now?
I am still actively working in the publishing industry and have been active on several boards as well. Our company is the oldest independent and privately-held firm in Canada and I‰Ûªm thrilled to see how our new young team is so competitive and still pushing us forward with a focus on what we do best. Today, we are publishing in Canada and in the US, and we are about to return to the UK early next year. My role is to coach and to consult and I still have a bunch of clients with whom I work directly too! Our team is no different than our crew: it‰Ûªs family. They share the same values, commitment to one another and a desire to be the best at what we do.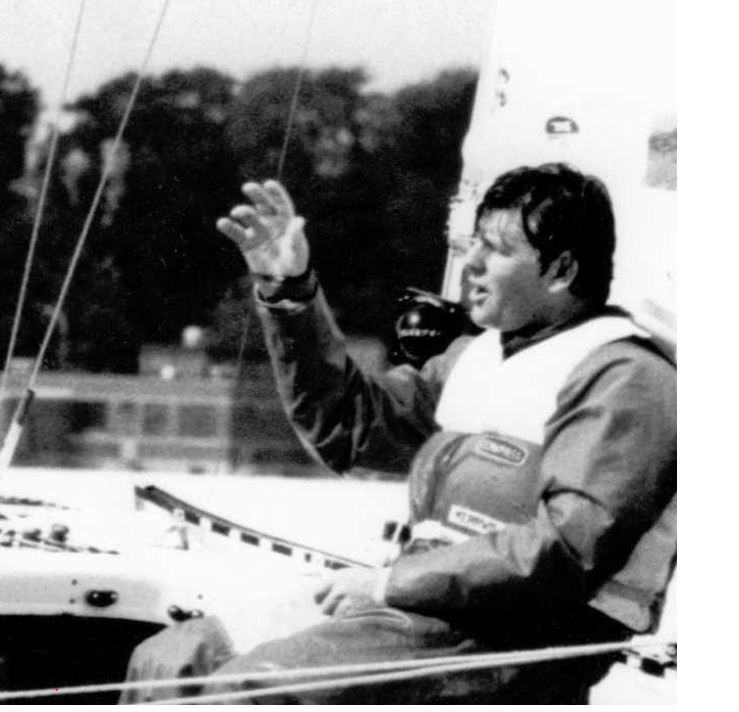 What do you think about today's generation of high-performance sailors in Canada?
The team this year was fun to watch. I saw every race. Sarah Douglas and Tom Ramshaw were my picks for sure, and the team has come a long way since our last medals. I think from the perspective of an older Olympian, one from the period before the new Olympics, it is clear to me that with the distractions of the time we live in today, the dynamics of a changing sport, the focus on money and the reality to win, it has to be a full-time effort, it makes the journey a bit tougher than what we had to deal with. We have some great folks driving this today and I am amazed by the new generation's focus on mental health too. That‰Ûªs so important.