Jean-SÌ©bastien ChÌ©nier Proteau has been appointed CEO of the Canada SailGP Team. ‰ÛÏOn Deck‰Û conversation with the top executive from Montreal who brings a wealth of experience after having worked with professional sailing teams such as the China SailGP Team, Dongfeng Racing in the worldwide Volvo Ocean Race and, more recently, with Spindrift in the role of Executive Director.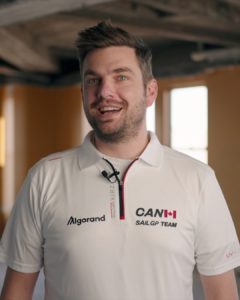 Congratulations on your appointment! How did your career in international sailing get started?
I'm from Montreal, I lived on the South Shore for most of my youth, which led me to start my career in professional sailing. I started out working with Ellen MacArthur on a B&Q/Castorama trimaran, while I was finishing my engineering degree at Ìäcole polytechnique de MontrÌ©al, and I was introduced to the sport by my cousin, Bruno Dubois. After working with Ellen, I spent five years with the Oman Sail project before joining Groupama Team France for the 35th America‰Ûªs Cup in Bermuda. After that, I joined the Dongfeng Race Team for the 2017-2018 edition of the Volvo Ocean Race as Head of Operations. After that, I worked with the China SailGP Team and, for the last two years, I was Executive Director for Spindrift, the professional sailing team led by Dona Bertarelli and Yann Guichard.
As the incoming CEO of Canada SailGP, what will you be mainly focusing on?
One of the first and most important jobs is building the team. It‰Ûªs key. We need to arrive in Bermuda with the best possible chance to perform well and we need a solid team to do that. I was part of SailGP in its infancy, working with Phil Robertson and Team China during season 1, so I have a good understanding of the League and what it takes to build a team from the ground up. The Canada SailGP Team is also an amazing opportunity for commercial partners to get involved in the first professional sailing team in Canada and shape the future of sailing for the next generation. Likewise, we are focused on bringing partners and suppliers onboard in the coming months.
What does this new role mean to you?
Joining Fred (Pye) and the Canada SailGP Team gives me the opportunity to represent my home country. I‰Ûªve worked in the industry for close to two decades, and having the chance to finally wear the maple leaf is a great and unexpected honour.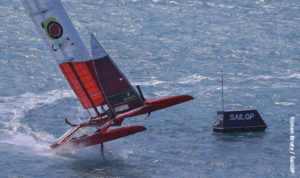 What does the Canada SailGP Team mean for Canada?
This is an incredible opportunity for Canada to take its place on the world stage in international sailing. SailGP is the most competitive sporting and entertainment property out there and it‰Ûªs going to be amazing for Canadians to be able to follow the team‰Ûªs progress as we compete in all the events around the world from May onwards. It‰Ûªs also an opportunity for more people to learn about and get involved in sailing. Our goal is to inspire a new generation of sailors.
What type of boat will be used?
The F50 is the cutting-edge one-design catamaran used by all SailGP teams. A culmination of 10 years of development in high-performance, foiling, multihull racing, the F50 was the first boat to hit 92.6 km/h (50 knots/57.5 mph) during racing and has a predicted top speed of over 96.6 km/h (52.2 knots/60 mph).
How many sailing team members are you looking to hire?
Our sailing team will be comprised of 10 men and women, so we are trialling a cross section of the country‰Ûªs most talented sailors right now in Portugal and at the Artemis Technologies simulator in Northern Ireland.
When will we find out more about the crew members?
We will unveil the actual crew a few weeks before the first event of season 3 in Bermuda. Please stand by!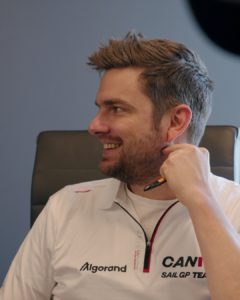 What is Canada SailGP's goal for its first season?
For sure, we want to be competitive and gain the respect of our fellow teams, on and off the water. That‰Ûªs a priority. At the same time, we want to inspire a whole new generation of sailors in this country. From those who may not have had a chance to be exposed to the amazing sport of sailing, to those exceptional athletes who until now have not had a professional path to follow in Canada. With Phil (Robertson) on the wheel, I think we can expect good results and even some potential fireworks!
We understand that SailGP and the Canada SailGP Team are exploring fan-friendly, inshore sailing locations across the country to bring the first-ever SailGP event to Canada. Do you have any details on this yet or can you tell us what locations SailGP is considering?
The Request for Proposal process for SailGP season 4 has just started and we are optimistic that the seven cities which indicated their interest in hosting a SailGP event will formalize their bids in the coming months. Hosting a SailGP event is an amazing opportunity and we really hope that we can have an event in Canada in 2024. Bringing an event to Canada is key to our strategy and there is no better way to get the country behind the team than by racing in one of our amazing cities.