Jackson Macaulay and his sisters Riley and Finlay Macaulay will represent Canada at the upcoming 2021 Youth Sailing World Championships in Oman, December 13-18. "On Deck" conversation with the three family members, all sailors from Halifax.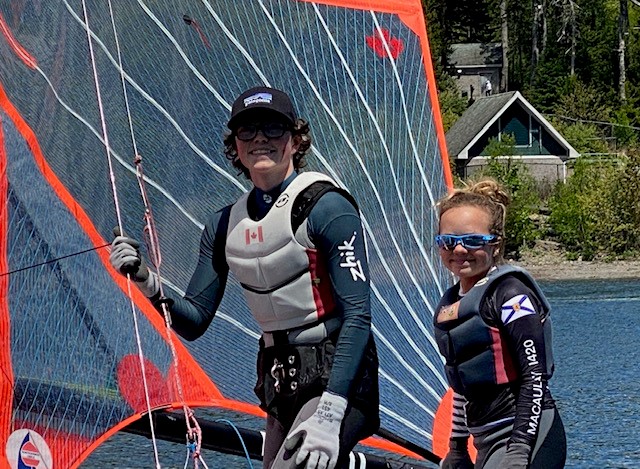 All three of you will go to Oman to take part in the 2021 Youth Sailing World Championships. How does it feel to represent Canada at such a major competition?
Jackson: It is an amazing feeling. It feels the same now just as it did in 2016 when I represented Canada at my first international event in Opti.
And how does it feel to know that all three of you will experience the event together?
Finlay: I think that it is so cool that my two siblings and I get to go to this event all together. It‰Ûªs going to be a great experience, one that I won‰Ûªt forget.
Have all three of you ever competed internationally together?
Riley: No, we have never done an international event together, but we are extremely excited to experience it.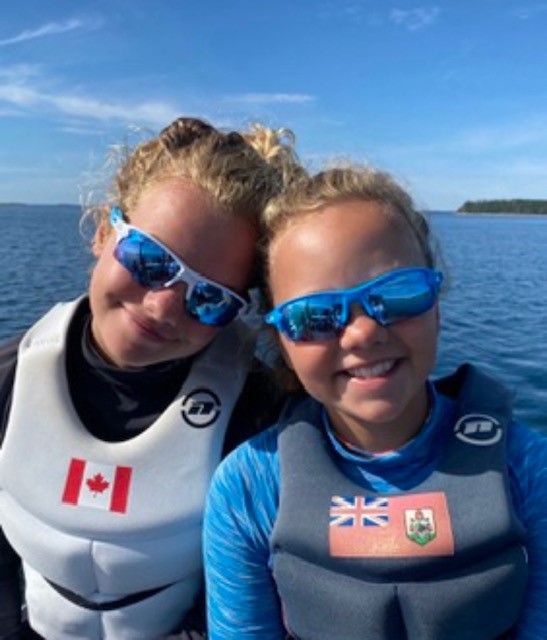 Jackson, you are the eldest of three siblings. Do you sometimes give some tips to your sisters?
Jackson: Yes, when I have some free time, I enjoy going on the water, coaching them and giving them as many tips as possible. I sailed i420 for two years and have experience in the boat so I can help the girls improve.
Riley and Finlay, what is it like to compete together as sisters?
Riley: I personally love sailing with my sister. It‰Ûªs a lot of fun and we are very similar people. Sometimes we argue but only once in a while, mostly about little things. We communicate well and love sailing together.
As sisters sometimes do, do you quarrel on occasion? If so, would you have any tips on making sure the teamwork does not suffer?
Finlay: When we first started sailing i420 together, it was harder to get along all the time. But now that we have been sailing together for some time, it's a lot better. We definitely have some disagreements in the boat but it isn't too bad and for the most part, we love sailing together!
Jackson, as the older brother, when you are away with your sisters, do your parents want you to be your siblings‰Ûª guardian of sorts?
Jackson: Not really, but I do feel obligated to keep an eye out for them.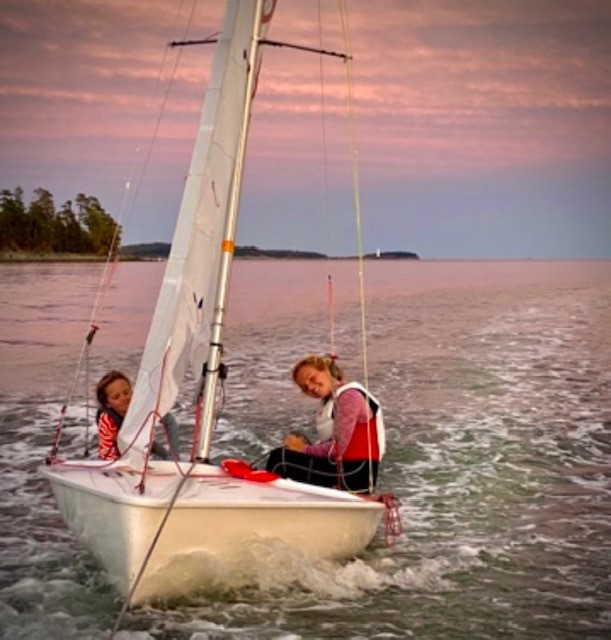 How do your parents deal with your training schedules?
Riley: I don‰Ûªt think it is too hard for my parents because we mostly have the same schedules with sailing. We go the same days at the same time together, so that is a lot easier. We all exercise sometimes at different times but it‰Ûªs not too complicated.
Do you go sailing only the three of you at times, just for fun?
Finlay: We sometimes do, in the fall and spring seasons, when there is less coaching to do. Riley and I will go out in the i420 and Jackson comes out on the boat to coach us and give us tips.
Do your parents sail as well? If so, do you sometimes go sailing with them?
Jackson: Yes, my mom has been sailing her whole life. She even represented New Brunswick at the Canada Games in the Laser 2. My parents now sail a J24 together on occasion.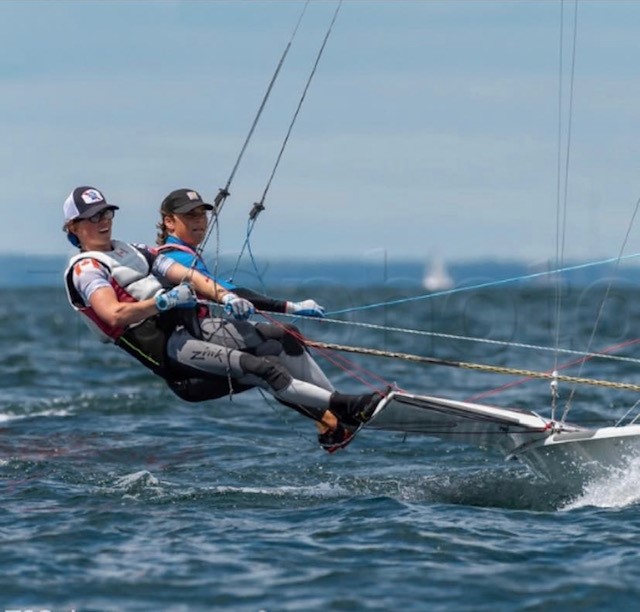 What do you like most about sailing?
Finlay: I love sailing! I love being able to get out on the water most days and train with my coach and teammates. It's so much fun and I hope I will be sailing for the rest of my life. It‰Ûªs something I look forward to doing as much as I can, and getting opportunities like qualifying for these great events during the winter time when there isn't any sailing in Nova Scotia is amazing.