In spite of the COVID-19 pandemic, the Sail St Andrews Club in New Brunswick was able to increase its number of participants. ‰ÛÏOn Deck‰Û conversation with Genny Simard, Chair of the Board with the club.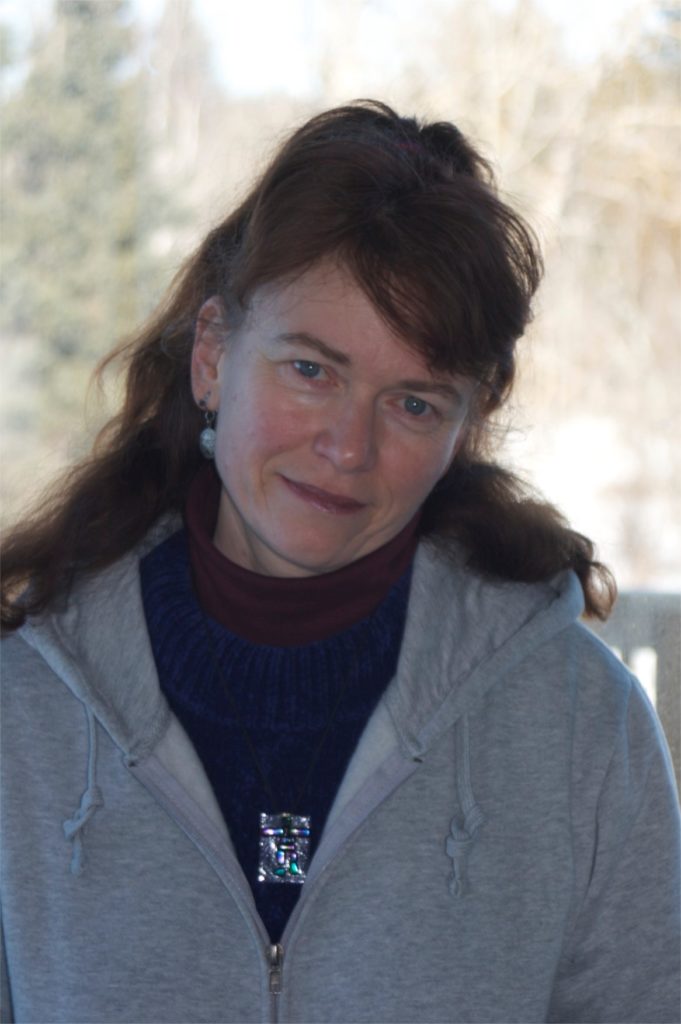 The Sail St Andrews Club has been around for decades but had to suspend operations in 2009. Why?
Starting perhaps as far back as the 1960s or 1970s, which were the heydays of the Mirror sailing dinghies (sold as wooden kits out of the United Kingdom, which families could easily move around on the top of their cars), young sailors would learn their skills in front of the St Andrews harbourfront. I am told that somewhere down the line, the club encountered difficulties in finding a qualified instructor, and it coincided with a lack of interest from town residents.
How did the club restart in 2011?
It is a very nice story! A couple of locals, sitting at the end of Market Wharf, were observing the beautiful harbour when they all agreed that we needed a sailing school again. Jim Day and John Anderson (boatbuilding instructors), Doug Mackenzie (an experienced sailor), Leigh Beaton (involved in community projects) and Doug James (former director of Toronto Brigantine) started the process to raise funds. A letter was sent to Ms. Flemmer, who started the famous Kingsbrae Garden here in town, and she thought it was a marvelous idea. She offered us $10,000 if we could match it. We eventually did, in the value of the equipment we managed to get. An Ontario retailer of Mirror offered us a kit, and two were built not long after that. The local Sea Cadets helped build one, and another was built with a group of proud students, all under the age of 14, in a supervised boat yard. We ended up with enough boats to start. Community Futures also donated funds and local fundraising events brought in a little more.
What programs do you offer?
For the first few years of operation, we were simply offering beginner‰Ûªs courses, for basic sailing skills. Over the last five years, as we are seeing more and more students coming back, we have been able to offer an advanced course, focusing on racing skills.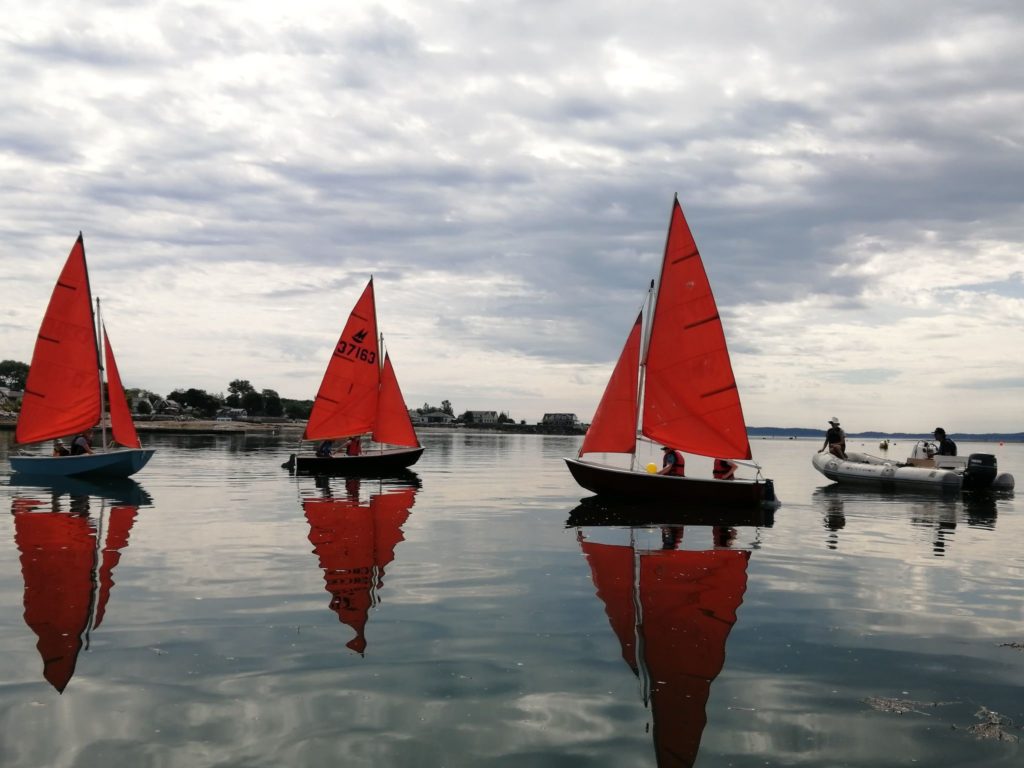 You are also one of only two or three schools in Canada that still use the Mirror class sailing dinghies. Why?
Traditional wooden sailing dinghies have sadly been replaced by modern fiberglass sailboats that are more high-performance when racing, such as Lasers and 420s. Mirror sailing kits are hard to get in Canada now, and older Mirrors often require a lot of work in order to be in good shape. They do require more maintenance than a fiberglass boat. A few Mirrors were eventually glassed over, but they are less high-performance, as they have added weight. When the Mirror Dinghy Association in Ontario shut down, we were offered their last kit, as we were the only ones interested, out of the two clubs that were still using them. Some of our Mirrors were donated by NB families that no longer could use them, and one of them is over 50 years old! Mirror dinghies sail exceptionally well, even in light air, and are very simple to operate by the students.
Can you describe the profile of the population in your community of St. Andrews?
St. Andrews is a small coastal town of 1,800 citizens, with a somewhat protected harbour at low tide (our tides can reach 30 feet!) that is very popular with retirees. However, over the last decade or so, we have seen more and more young families returning here, to raise their children in this very safe and community-oriented town. Our economy revolves around tourism and we have many seasonal residents, which bring in more kids who can participate in our sailing courses.
In 2015, your club barely had 15 children in the program. This year, you had 53 registered participants with a total of 38 kids. How were you able to achieve that?
The founders of the organization in 2011 were all retirees who eventually wanted younger members to participate and, since around 2014, the Board of Directors have seen a total change. Our Chair, Genny Simard, who works with tourism businesses, has experience with marketing and she decided to enhance the marketing efforts locally. As children started to enjoy this wonderful sport, they decided to enroll every year, and word spread. Soon, we had many repeat clients, and parents are now more and more interested in enrolling their children. We went from running just a week or two per summer, to running seven weeks in 2021! Every week, we receive amazing feedback from both the kids and their parents. Folks from the town also tell us how they enjoy seeing all the orange-coloured sails in the harbour, with great big smiles on kids' faces.
How were you able to do this in spite of COVID-19?
As a small town in New Brunswick, with a provincial government that put very strict rules in place from the beginning of the pandemic, we were able to keep COVID-19 infections low enough that most parents felt comfortable enrolling their children in outdoor sports. We, as an organization, have developed a COVID-19 plan every summer to address issues, such as hand sanitizing, no sharing of life jackets and forming bubbles of two kids per boat (with the parents' consent).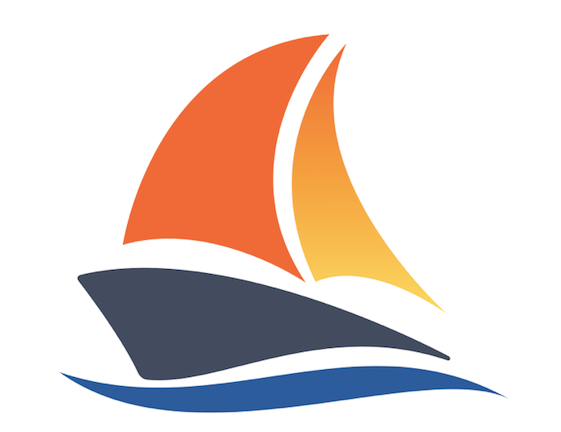 Do you have any tips for small clubs trying to survive at this time in spite of COVID-19?
I think the key is to make sure the COVID-19 rules are in writing, and presented to all parents so that they know what is being done. We make sure the instructors are following the rules, and are ensuring that the kids also follow the rules. We operate with only six to eight kids per week, two kids per boat, maximum four boats, and we are running classes outdoors, unless the weather is not cooperating, then we use a large community room where kids can safely keep 2 metres apart.
Do you have any tips for small clubs that are trying to reach a greater number of kids?
Our children enroll in the classes as they become available, and we try to advertise them through our website, our Facebook page and on posters around town. We also approach all the community groups such as schools, youth centers, Boys and Girls clubs, Sea Cadets and make sure that they know we have scholarship money available for families that would not be able to afford such courses. We are grateful to all our sponsors.
What‰Ûªs next for Sail St Andrews Inc.?
We are very excited about the level of interest for this wonderful skill, and we are actively looking for qualified instructors that could eventually certify our students. We would love to offer more advanced classes and be able to finally train the older students to become the next instructors! It's all about encouraging the next generation of sailors and providing them with terrific leadership and teamwork skills.