Former Canadian Olympic and Paralympic Team coach Brian Todd was inducted into the Nova Scotia Sport Hall of Fame on Saturday, November 20th. ‰ÛÏOn Deck‰Û discussion with the coach from Halifax who still shares his knowledge with sailors from across the country and has done so for over 50 years.
Check out his profile at the Nova Scotia Sport Hall of FameåÊ>
Congratulations on being inducted into the Nova Scotia Sport Hall of Fame. How does it feel?
It is really an honor, especially with the list of people already in. There is a very talented bunch and a lot of good people who have been team leaders and coaches plus athletes in sailing such as Sandy MacMillan, Andreas Josenhans, Glen Dexter, 470 World Champions Judy Lugar and Morag MacLean. It‰Ûªs quite an honor!
What do you think is the greatest legacy that you will be leaving to sport and sailing in Nova Scotia?
I don't know about a legacy. I've been involved in a lot of ways, not just as a coach and an athlete, but also as a race officer. I ran one design course of Chester Race week for a number of years and actually ran the Chester Race week for one or two years. I don't know what my legacy might be. It‰Ûªs just striving for perfection, I guess I also developed a lot of programs that brought sailors to a higher level than maybe we were used to, or what the existing programs were geared to do. And I guess I wanted a higher level of performance from the athletes, and then the athletes delivered. Which is always a good thing, right?
You were Sail Nova Scotia‰Ûªs technical director from 1991 to 1999. What are your most vivid memories from that time?
During that time, I had a lot of opportunities, because of my position with Sail Nova Scotia, to set up programs with the Atlantic Sports Centre. Ken Bagnell was very helpful in trying to make sure that sailing was well-represented at the sports center and in the sports network developed throughout that period of time, because we had created some great national level sailors and international players. That legacy is still going on today. Lisa Ross, who was one of my athletes during that time period, is now working for Sail Canada as one of the development coaches. So, I guess, a legacy is a legacy. But during that period of time, I was also coaching and doing some national team work with the Laser class, 470 Class and Europe class. What I Iike to do in sailing is just create an environment for success, then the athletes do the work!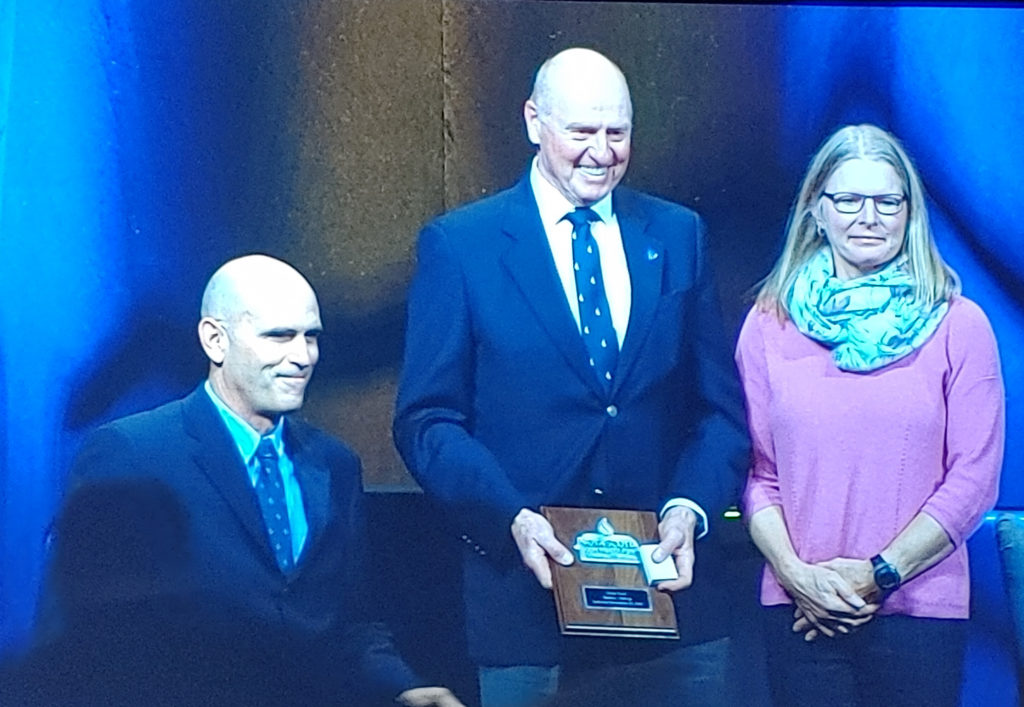 You also coached at the Olympic Games in Los Angeles in 1984?
Yes, I coached windsurfing. It was the first time windsurfing was at the Olympics as a medal sport. It was raced in the Windglider class. Alternatively, at the same time, there was another event for the Olympics going on in L.A. which was the Windsurfer class (the brand name), and which was a demonstration event. The level was also very good. This satisfied Windsurfer, which owned the rights to the name, which Windglider could not use while in North America because of patent issues. Ironically, now the sport is called windsurfer, now that the patent has expired.
Did you coach Karen Morch at the time she won her gold medal in 1984?
She was in the demonstration sport. It was no less of an event and she was by far the best in the world at the time, but we were in different parts of L.A. I was mostly working with guys because the medal race was not open to women at the time, but I did have some girls on the team. I coached windsurfing at the 1987 Pan Am games. Rich Myerscough won a bronze medal, but Caroll-Ann Alie was also in there and she finished just out of the podium.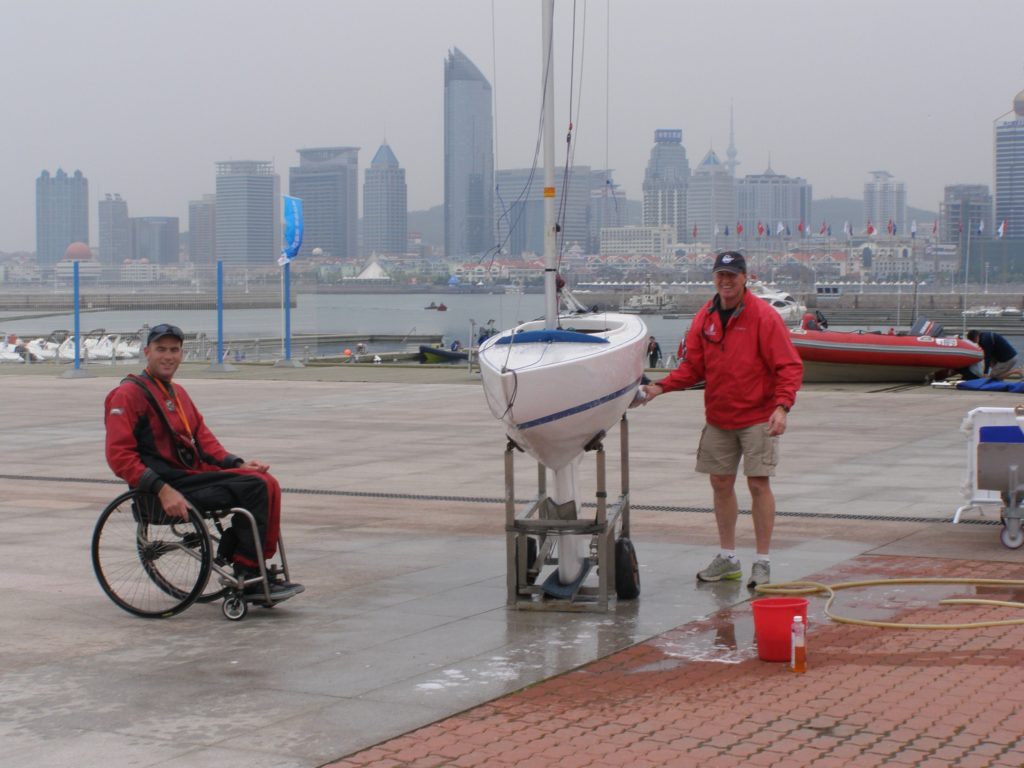 What's your fondest memory from the Olympic Games?
That was a long time ago, but I guess all the success the Canadian team had in 1984. That year was quite significant with medals in the Finn, Flying Dutchman and Soling classes. So I guess that was as memorable as it gets.
I also worked with Danielle Dube racing in the Laser Radial right up to the 2012 Olympic Games in London. I wasn‰Ûªt able to go due to the coach allocations being taken up by other classes for Canada, but she was amazing to work with and to coach. She worked so hard and was a great competitor. She was not the favorite for the 2012 Olympic spot but through her hard work and determination, as well as her international results, she won the spot. It was another highlight.
You were also the leader and head coach for the Canadian Sailing team at the 2008 and 2012 Paralympic Games. What is your fondest memory from those Games?
It was exciting to be in China in 2008. The whole event was amazing. Then in 2012, in London, again, it was just an amazing event. There were a lot of exciting times with the athletes. Paul Tingley‰Ûªs gold medal in China came after some absolutely spectacular racing on his part. He did everything a good athlete should do to win that gold medal. He deserved every bit of it. Stacie Louttit and John McRoberts won bronze in the Skud 18 class in Beijing, so it was a good medal haul for Canada.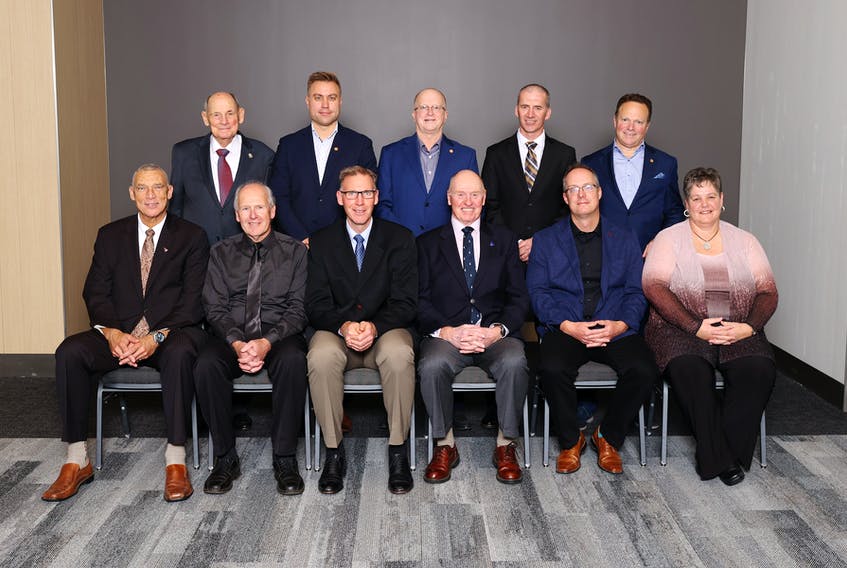 Who is the best athlete you have ever coached?
Wow, they were all great. Obviously, the most successful was Paul Tingley. Did they all agree with what I was doing at the time and all the time, probably not. But they got the job done and that was the important thing.
You coached different classes. Which one did you like the most?
It was a lot of fun coaching and working with the Paralympic classes, for sure. The class on the Olympic side would be the Laser because I understood how the boat had to be sailed competitively and internationally, and I understood the dynamics of how the boat should go through the water, how it is planing at this time and not planing other times and so on. So, working with the Laser class was a real treat. I was on a committee that was able to get the 2009 Laser World Championships in St. Margaret‰Ûªs Bay. The lead up to that was pretty exciting, with us developing the Canadian Laser class sailors into a world-class group.
And you also coached across the country?
Yes, I have run camps in every province at one time or another. Because there was a strong group in Victoria, I would go out there up to five times a year, working with the athletes, the coaches and the Sport Center.
You also coach alpine skiing in the winter. What do you like most about this sport?
Like sailing, skiing is fun. You have to be technical to do it right, it always presents a challenge, and because it takes place during the winter it marries beautifully with sailing.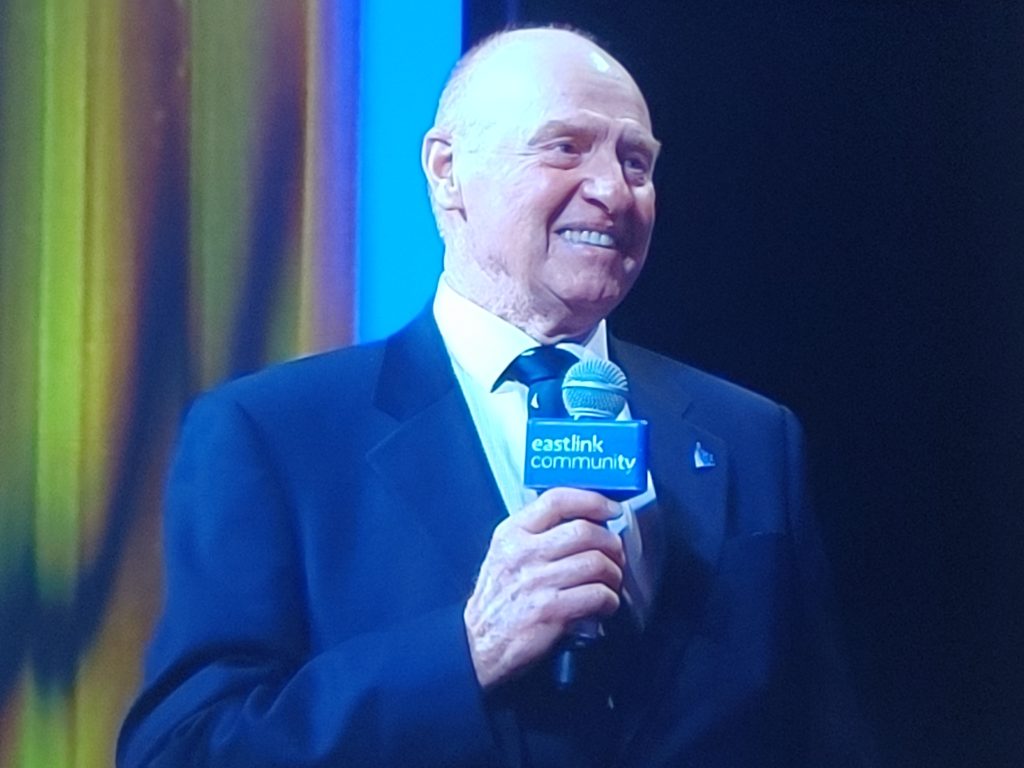 What do you remember the most about all these years of coaching?
I keep thinking of the people that I have coached and the places where I have coached. I have had a privileged life, for which I can thank my wife Nancy as well as my boys Peter and Michael. They‰Ûªve supported me through the late evenings and days away, and they still managed to work as a family.
Do you still go out sailing?
Yes, every opportunity I can, I race on an Etchells with Robert Stevens on Wednesday evenings at the Royal Nova Scotia Yacht Squadron, and often on Tuesdays and Thursdays in the Bluenose class at Chester Yacht Club. As a matter of fact, I left the day after the Nova Scotia Sports Hall of Fame induction to sail on a friend‰Ûªs boat from Tenerife on the Canary Islands to Antigua in the Caribbean.