Annalise Balasubramanian qualified for the 2021 Youth Sailing World Championships and will be the Canadian representative in the ILCA 6 class. "On Deck" conversation with the sailor from Toronto who trained with Tokyo 2020 Olympian Sarah Douglas when preparing for the competition.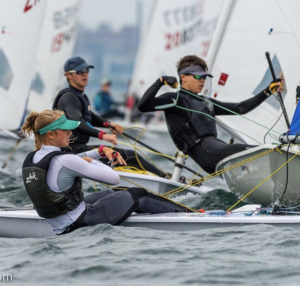 Congratulations on your qualification! How does it feel to represent Canada at the Youth Sailing World Championships?
I am so excited to be representing Canada at the Youth Sailing World Championships. I feel nervous and also really honoured; there are so many great youth female radial sailors in Canada.
Will this be your first major international competition?
In 2019, I competed in the Laser 4.7 Worlds in Kingston and in the Laser 4.7 North Americans in Chicago, as well as a few other regattas in the US. However, this is my first major event requiring significant international travel.
When and how did you start sailing?
I grew up sailing at the Island Yacht Club (IYC) with my parents and started in a Pram at the IYC junior club when I was six. After sailing to the Caribbean with my family for a year, we joined the Royal Canadian Yacht Club and I started sailing an Opti in the Learn to Race program at their junior club. After Optis, I tried 420s for a bit but I quickly switched to Lasers when I was 13. I sailed a 4.7 for one season and have been in a Radial since the fall of 2019.
What do you like most about sailing?
One thing I really enjoy about sailing is the level of competition in youth regattas and being able to compete against both girls and boys, unlike in many other sports. I also like that sailing for me is not just about competing in a Laser,itis also a skill that I will be able touse in keelboat racing and offshore sailing someday.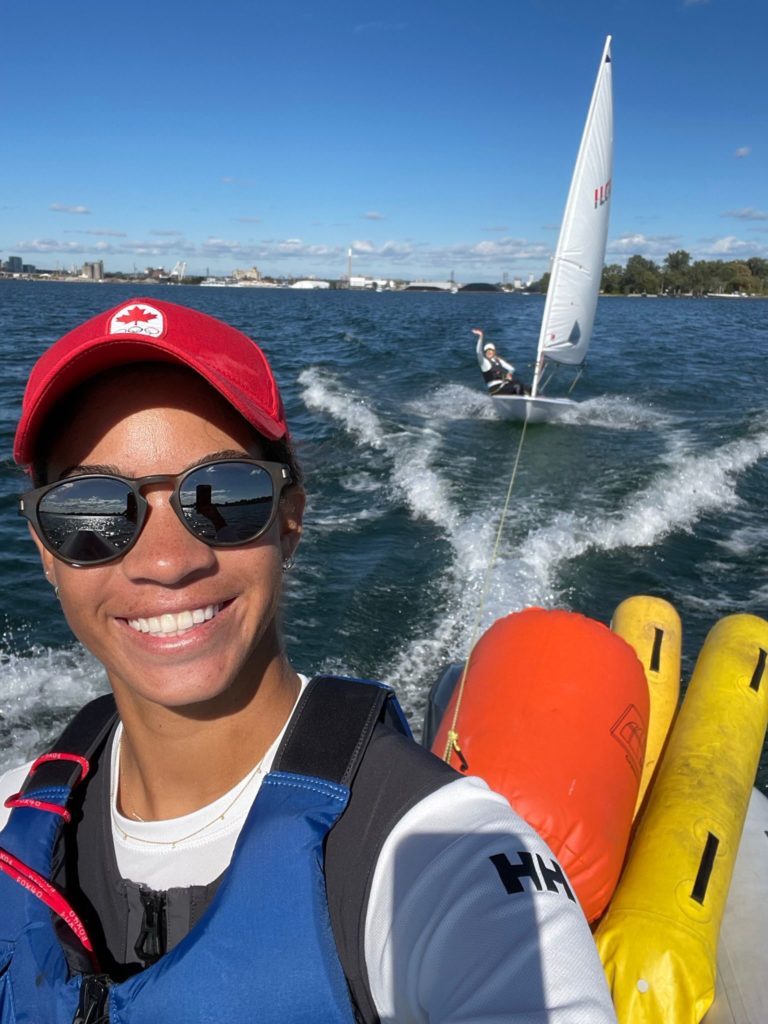 Last summer, you were able to train with Olympian Sarah Douglas when she came back from Tokyo 2020. How did that come about?
I had the opportunity to meet Sarah a few times at different events and at the RCYC. We reached out to Sarah to see if she would be willing to coach me for a few sessions and she agreed. I thought it would be a great opportunity to learn first-hand from Sarah because she had just returned from an amazing experience.
How often did you train with her?
I had four sessions with Sarah over two weeks and each session was about 3 to 4 hours long.
What did you learn from her?
I learned a variety of skills and techniques. We worked a lot on starts and accelerations, which will be very helpful in the Worlds environment. Everyone will have different techniques on the start line and having a larger bank of moves to draw from will be key. We worked a lot on my down speed boat manoeuvres and different types of accelerations off the start line. We had different wind speeds every day, so we were able to work on a number of different things.
On the days where the wind directions were perfect, we worked on downwinds and sailed downwind for miles. Sarah was able to get on my boat and show me gybes that I hadn‰Ûªt seen before and which I have been trying to perfect ever since.
Would Sarah Douglas be a good coach?
Yes! Sarah is a terrific coach. She explains movements very clearly. She also frequently switched places with me and got into my Laser to demonstrate movements. Being able to watch Sarah do something and then to try it myself was a great way to learn. Prior to our on-water sessions she sent me lots of videos to review so that we could optimize our on-water time. She took lots of videos so I could see my improvements. She is also very motivating and has a way of bringing out your best in every situation.
Are you still in touch with her leading up to the Youth Championships?
I haven‰Ûªt seen Sarah since the RCYC island club closed for the season, but I hope I run into her again.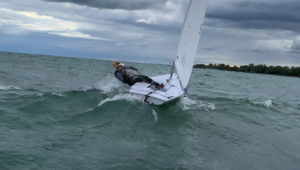 What is your long-term sailing objective?
My long-term goal had been to qualify for the Youth Sailing World Championships. After this event, my long-term objective will be to compete in more major international events and hopefully perform well. I also enjoy keelboat racing and long distance sailing and I hope to do a serious offshore race such as the Volvo Ocean Race someday.
What is your goal for the Youth Sailing World Championships?
The Youth Sailing World Championships are my first Radial world event. My goal is to be as prepared as I can be and to really sail my best races. Given this is my first world event and we haven‰Ûªt been able to sail internationally for a long time due to COVID-19, I have no idea how I will stack up against the other youth Radial sailors from around the world. So my goal is to race as hard as I can and hope for the best!