The 2022 49er, 49erFX and Nacra 17 World Championships will be held in less than two months at St. Margaret's Bay, Nova Scotia. "On Deck" interview with the event‰Ûªs General Manager, Angela Chisholm.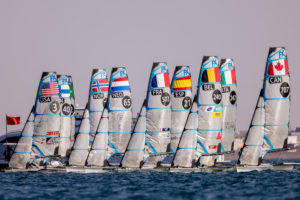 We are now less than two months away from the start of the 2022 49er, 49erFX and Nacra 17 World Championships. Where are you at in terms of preparing for the event?
Our Organizing Committee met recently and I have to say we are feeling pretty good leading into the final weeks before teams start arriving on August 1st! There are a number of infrastructure projects on the go around the community and at the main event site that are going to be tight to the finish line, although we are confident that things will remain on track. Our project partners have been amazing to work with and they understand the importance of this event.
How many competitors have already registered and what are the projections?
We currently have 133 teams registered from 27 countries. Registration closes on July 31 with projections of 140 based on the pace of registrations over the past couple of weeks.
What is the biggest challenge in organizing this event?
From an event organization standpoint, it has been pretty smooth sailing as we have been working with incredible partners and supporters throughout the past year.
The teams themselves have been facing a few challenges leading up to the event, which include lack of ground transportation options due to a global car rental shortage, ever-increasing shipping costs, uncertainty of shipping schedules with anticipated delays, and immigration backlogs delaying visitor visa approvals. These variables have resulted in lower than anticipated numbers for the World Championships.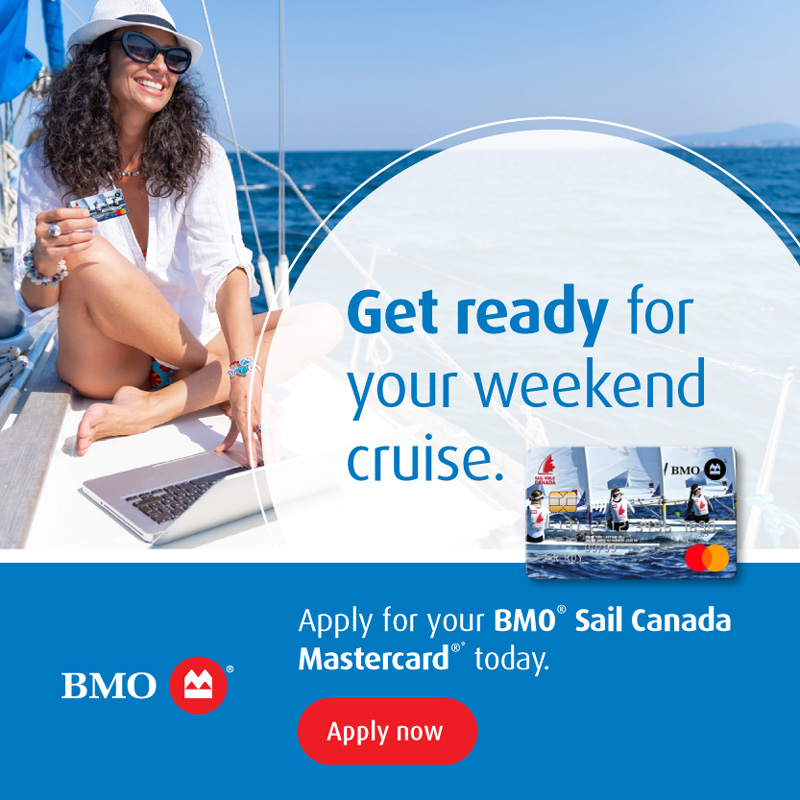 The competitions will be held on the waters of St. Margaret‰Ûªs Bay. What will be the best way to follow the event? Do people need to buy tickets?åÊ
The best way to spectate the event is on the water, although that would mean you need to have a boat or know someone with a boat! If that is not possible, we are aiming to have one race course as close to Queensland Beach as possible to allow for on-land spectating.
There will also be a GPS tracking and live broadcast during the final three days of the World Championships that can be viewed on YouTube, Facebook and Vimeo. A great opportunity for clubs to have a member social!
The event site is open to the public, therefore there is no need to buy a ticket. There will be a pedestrian corridor for walking around the areas of the site that will provide public access. Visitors at the site will be able to see the teams launching and returning from the race areas in the bay although spectating the actual races from Hubbards Cove is not possible as once they leave the Cove, they will be out of sight.
Can sailing fans attend with their boats?
We encourage sailors with boats to come out and view the races on the waters of St. Margaret‰Ûªs Bay each day. Although, do note that Hubbards Cove moorings and dock space is at capacity!
With the Championships being held on the waters of St. Margaret‰Ûªs Bay, what should we expect during the competitions?
As quoted by Eric Hill, President of Sail Nova Scotia: ‰ÛÏSt. Margaret‰Ûªs Bay has a long history of high performance racing and training. This body of water is a regular training ground for the Canadian Sailing Team due to the consistent breeze which comes in at 13-16 knots regularly with short, steep wave sets. Once the daily sea breeze sets in, the breeze does not oscillate more than a few degrees. Another great feature of this body of water is the absence of boat traffic. There are no shipping lanes and relatively few pleasure craft. The wide-open bay with miles of open water is perfect for the fast-moving and exciting racing of Nacra 17, 49erFX, and 49er sailboats.‰Û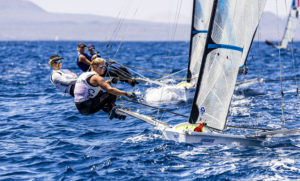 Are there any special activities planned around this event?
There will be the North American Championships held the weekend of August 19-21 to get us warmed up for the Worlds! An announcement will be coming soon with regards to a Community Event to be held on September 5th‰Û_ Stay tuned on social media through the Hubbards Sailing Club Website, Facebook & Instagram channels. The local Business Association will also be producing a local area guide to showcase some of the fun things happening around the Bay in August!
What will be the economic impact of this event in Nova Scotia?
The projected economic impact for the Halifax Regional Municipality is $4.4 million for the event period. This does not include the additional time spent in the weeks leading up to the World Championships, or the time spent post event as a tourist!
International event hosting opportunities are usually associated with legacy initiatives. What can we expect in that respect for this competition?
Our legacy impact from this event is impressive! The Hubbards Community Waterfront, Hubbards Sailing Club and St. Margaret Sailing Club are receiving $1.4 million in infrastructure upgrades with additional funds earmarked for the Sailing Community. The Legacy Committee is working diligently to reach the goals set out in their Mission Statement: ‰ÛÏWe‰Ûªre aiming to enhance performance sailing in Canada and the Atlantic region, including Nova Scotia, by providing world class training opportunities and support.‰Û The legacy funds resulting from the 2022 Worlds will be invested to maintain sustainable funding into the future and will continue to bring high performance sailors back to Nova Scotia every year. By increasing exposure of our youth sailors and communities to high performance sailing and training, we will be able to engage more athletes and supporters and push sailing in Nova Scotia and Canada to the next level.
If sailing fans want to volunteer for this event, is it still possible? And if so, how?
We opened volunteer registration in December 2021 and have had an overwhelming amount of support from the community at large. We are happy to report that we are at capacity for volunteers! Our schedules and positions have been filled for both on-land and on-water activities at this time and the teams are working to prepare for August!
Where can we find more information about the event?
Please visit our 2022 Worlds event page that can be found on the Hubbards Sailing Club website at https://www.hubbardssailingclub.ca/2022-worlds and connect with us on social media on the Hubbards Sailing Club Facebook & Instagram pages!