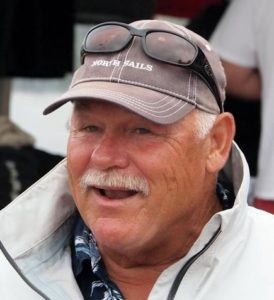 Andreas Josenhans, who won World Championship titles in 1977 and 1980 in the Soling Class along with Sandy MacMillan and Glen Dexter, was inducted into the Canadian Sailing Hall of Fame on October 3rd, 2021. ‰ÛÏOn Deck‰Û conversation with the sailor from Nova Scotia.
Congratulations on being inducted this year into the Canadian Sailing Hall of Fame. How does it feel?
It sort of makes you feel a bit older than before. But this summer, it did challenge me to race with extra effort and a little higher-than-normal levels of preparation.
You were crowned world champion in the Soling Class at the 1977 and 1980 World Championships. How did you react at the time when you realized you finished first?
We were surprised to win and felt very rewarded for all the work and effort that went into such a win at a World Championship in an Olympic Class.
You won these titles with Glen Dexter and Sandy MacMillan. What do you remember the most about these sailors?
I still see both Sandy and Glen frequently so it‰Ûªs not hard to remember them!
Apart from winning the medal, what is your greatest memory from the 1977 World Championships?
Sailing in the Norwegian Skagerrak Archipelago was very similar to sailing at home in Nova Scotia. I suppose that made our team feel at home.
And apart from winning the medal, what is your greatest memory from the 1980 World Championships?
In Ponce, Puerto Rico, it was very windy and rough, which was ideally suited to our team‰Ûªs skill sets. Also, for us Canadians to sail a January regatta in the Caribbean was about as good as it gets.
You took the 8th spot at the 1976 Olympic Games in Montreal. What was that like?
We were better than 8th in our minds. We made a mistake in the last race, which was totally avoidable. However, we felt like we had some unfinished business.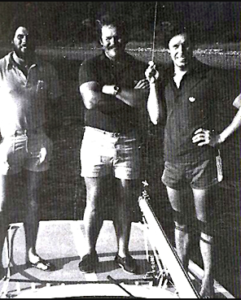 What do you remember the most about this 1976 Olympic experience?
Olympics are 100% different from normal racing and it took years to truly understand that.
What did you do following your career as an international athlete?
I became a sailmaker and moved to the USA for some great opportunities. I went on to become a crew member on a winning America‰Ûªs Cup team, I won two Star Worlds and a few other major sailing events.
What do you do now?
I sail whenever it's possible.